Party Bus Agoura Hills | Food & Nightlife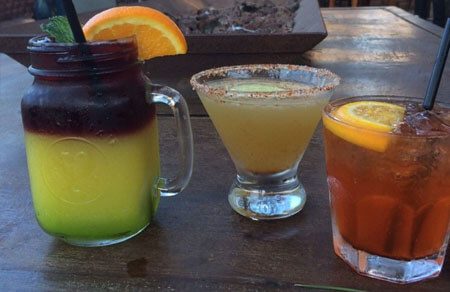 PADRI ITALIAN CUISINE & MARTINI BAR
29008 Agoura Rd
Agoura Hills, CA 91301
Phone number (818) 865-3700
Our favorite Italian Lounge in our entire service area has got to be Padri Italian Cuisine & Martini Bar in Agoura Hills. Our Party Bus Los Angeles partygoers absolutely love coming in to enjoy the incredible food and drinks, plus dancing! The vibe of this place is both romantic and trendy at the same time, making it just right for celebrating couples or mingling singles. Your groups will be so happy here. You'll certainly want to dress to the nines when you come here! The best nights to come in and enjoy yourself are Thursdays, Fridays, and Saturdays. Love the DJ music and the happy hour prices!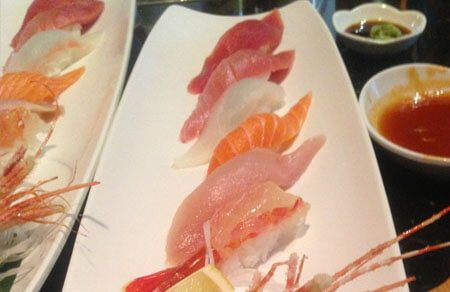 SUSHI RAKU
5190 Kanan Rd
Agoura Hills, CA 91301
Phone number (818) 707-2765
When our sushi loving Party Bus Los Angeles customers get hungry when they're traveling with us in the Agoura Hills area, we recommend that they give Sushi Raku a try. This is quite an affordable place to enjoy some fresh sushi, and we think you'll be very impressed with the quality as well. It's casual and fun here, not pretentious or over the top, and the service is always friendly and attentive. The spicy tuna crisp rice appetizer is one of our absolute most beloved things on the menu, and we're just hooked on the honey rolls too! Where else will you find that? So unique and delicious!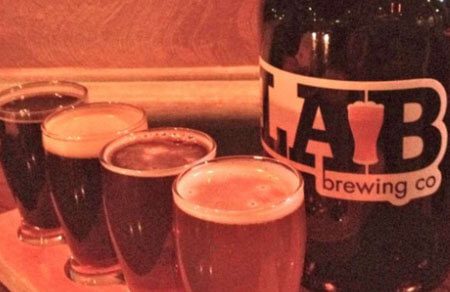 THE LAB BREWING CO.
30105 Agoura Rd
Agoura Hills, CA 91301
Phone number (818) 735-0091
The Lab Brewing Company is a hugely popular bar and restaurant that's conveniently located for our Party Bus Los Angeles travelers in the Agoura Hills area. They've got a huge array of brews here that will absolutely tantalize your tastebuds, including the Take Her Home Belgian Trippel and the Big Ass Red, two of our personal favorites. The candied bacon is an irresistible appetizer and if you haven't tried that yet, we definitely recommend that you do! The beer fights here are great for newcomers and the happy hour prices will really do what they promise and keep you happy! Great live music too!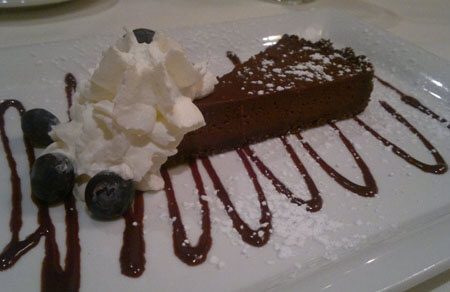 CAFE 14
30315 Canwood St
Agoura Hills, CA 91301
Phone number (818) 991-9560
Cafe 14 is a relaxing and inviting place for our Party Bus Los Angeles friends to go for a nice meal and a special experience. It's a little pricier here than elsewhere in this area, but we believe it's worth every single dollar. It's quite classy and beautiful here, really, and the food takes center stage, as it should. The duck confit is something that we simply cannot get off our minds, and for dessert, the banana bread pudding is much more indulgent and delectable than you'd ever think it could be! French food is at its very best here. Be adventurous and share a few dishes among your group!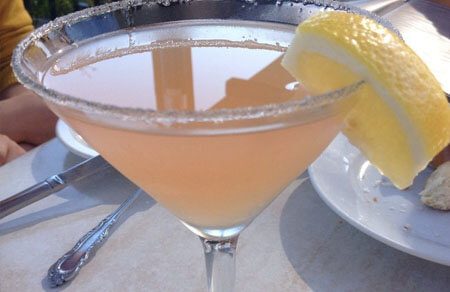 LADYFACE ALEHOUSE & BRASSERIE
29281 Agoura Rd
Agoura Hills, CA 91301
Phone number (818) 477-4566
Ladyface Alehouse & Brasserie promises to be a really unique and special establishment, and from our multiple visits over the years and the rave reviews from our Party Bus Los Angeles friends who go there often too, we can nearly guarantee you a good time here! You'll find that the weekends, including Thursday nights, are the best nights to come in and find out what this place is all about. You'll love the affordable prices, the spacious seating for party bus groups, and of course the incredible menu that really runs the gamut. The macaroni and cheese with jalapeno peppers and bacon is absolutely incredible!
The establishments listed above are within quick driving distance of the Agoura Hills zip code(s) of 91301 and 91376.