Party Bus Alhambra | Food & Nightlife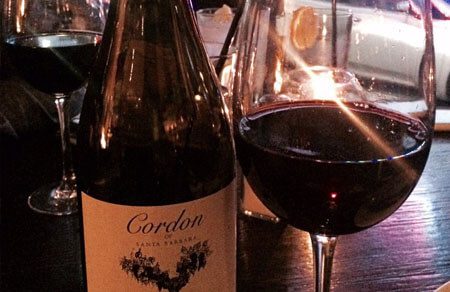 VINO AT TRIO'S
10 N 1st St
Alhambra, CA 91801
Phone number (626) 284-4674
There are some Party Bus Los Angeles travelers that like to get wild and crazy, and then there are some that are just seeking a cozy cafe and wine bar where they can indulge in deliciously light fare and sip sumptuous wines. If you find yourself in the latter group, we would very much recommend Vino at Trios to you when you're in Alhambra. While it's casual here, it's also intimate and romantic, making the perfect setting for a proposal or an anniversary celebration! Dinner and late night are the best times to come in. The chorizo and clam pizza is as unique as it is delicious. Top everything off with their great wine list and enjoy!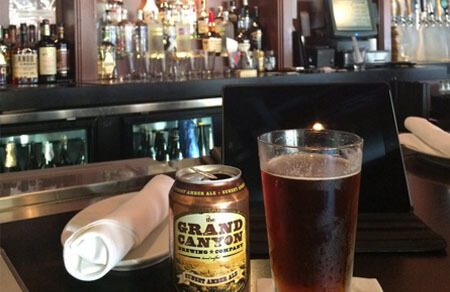 38 DEGREES ALE HOUSE & GRILL
100 W Main St
Alhambra, CA 91801
Phone number (626) 282-2038
38 Degrees Ale House & Grill is a classic American pub that just really gets it right. No wonder Party Bus Los Angeles customers are always requesting it as a destination on their itinerary! This place is especially jumping on Thursday, Friday, and Saturday nights, and we would also very highly recommend happy hour! The sweet potato fries are a must-have no matter what your main dish is, and we recommend the garlic aioli on just about anything! The game meats that they use in their hamburgers are really a tantalizing treat, such as wild boar and duck! You will really enjoy yourself here, no doubt!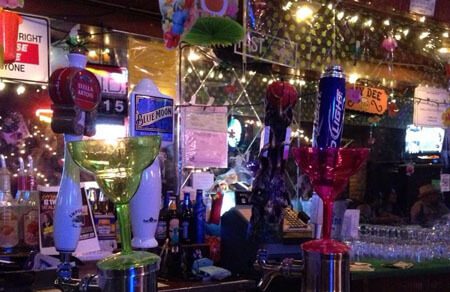 JAY-DEE CAFE
1843 W Main St
Alhambra, CA 91801
Phone number (626) 281-6887
Jay-Dee Cafe is a wonderful dive bar located in Alhambra. This is a loud and lively place where you can get out on the dance floor and enjoy playing all your favorite hits on the juke box. There's more than enough room here for groups too! Early in the day, there is fantastic food here, including burgers that are so mouth wateringly good you just won't believe it. Later in the evening you'll enjoy playing pool, sinking dollars into that juke box, and enjoying their small (yet perfect) selection of beers on tap. This is a haven for those with skills at the billiards table, so show off your own too!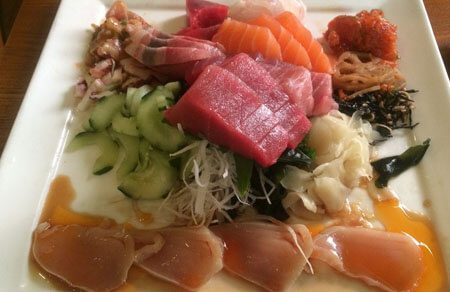 TORO'S JAPANESE FUSION SEAFOOD
500 W Main St
Alhambra, CA 91801
Phone number (626) 281-6889
One thing that we can always guarantee is that nearly every Party Bus Los Angeles group will crave sushi at some point during their trip... isn't sushi pretty much a party bus essential at this point? Whether you're picking up some party trays to serve on the bus or actually stopping in to enjoy a dine-in meal here, you will be very pleased with your whole experience. The sashimi and sushi is just out of this world here, so flavorful and high quality that you won't be able to resist it! The fresh uni is absolutely out of this world and we love the Atlantic love roll with ponzu and chili oil on top! Yum!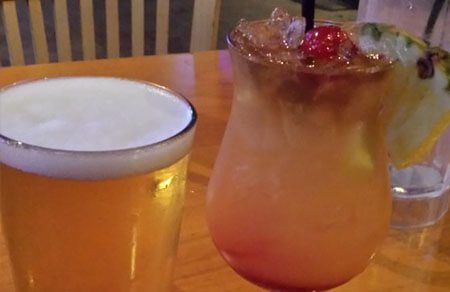 SHAKA'S HAWAIIAN FLAVORS
101 W Main St
Alhambra, CA 91801
Phone number (626) 293-5520
Shaka's Hawaiian Flavors is an incredible Hawaiian restaurant and bar that anyone who has dined here, share in common. They truly and really enjoy dining here when they're in the Alhambra area with us. It's casual and friendly here, with great service, TVs to watch sporting events, and wonderful happy hour prices that will keep a smile on your face! We're always been fans of their Shaka plate and it's just perfect for sharing with party bus guests! The spam musubi is a wonderful Hawaiian favorite and we absolutely love the mochiko chicken too. The sesame chicken is one of our favorites too! And happy hour tacos! Heaven!
Going to be cruising the streets of these Alhambra zip codes 91801, 91801, 91803, 91804, 91896, and 91899? Don't miss out on the amazing cuisine above!