Party Bus Arcadia | Food & Nightlife
DAVE & BUSTER'S
400 S Baldwin Ave
Arcadia, CA 91007
Phone number (626) 802-6115
If you think that Dave & Buster's is just for families with kids, you're totally wrong! In fact, this is practically designed to be an arcade and sports bar for adults. It's loud and fun with a full bar and more than enough room for all of your Party Bus Los Angeles groups! Everybody loves coming here for date night or with a whole crew to celebrate those special times in life. It just doesn't always have to be that serious when celebrating! Sometimes Dave & Buster's is just what the doctor ordered. The prices are pretty affordable here and the food and drinks are both really good! Always fun here, no doubt!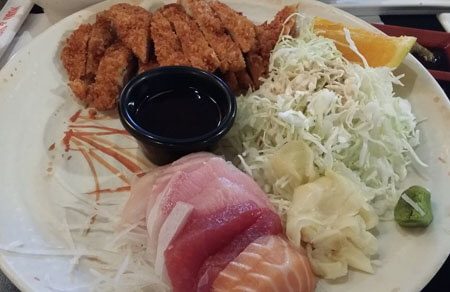 MAKI & SUSHI ARCADIA
302 E Huntington Dr
Arcadia, CA 91006
Phone number (626) 462-9600
During our time in business, we've found that our patrons tend to traditionally huge fans of sushi and sashimi, and when they're coming through the Arcadia area with us, it's often that we get requests for Maki & Sushi Arcadia. This is the kind of casual and fun sushi restaurant where you can really kick back, soak up the atmosphere, and even sip your favorite Japanese wine and beer while you chill with all your buddies. The lobster roll? Definitely one of our first go to options when sitting down and considering our choices. Not only are they completely tasty, they're surprisingly affordable too, and just under thirteen bucks! The woman in red features spicy tuna on top of a California roll. Wow! So good!
PACO'S MEXICAN RESTAURANT
200 E Foothill Blvd
Arcadia, CA 91006
Phone number (626) 357-7270
If you're a Party Bus Los Angeles partygoer and you're on the lookout for a really good Mexican restaurant in the Arcadia area, Paco's Mexican Restaurant will serve you very well. The first thing we should mention is that this restaurant features a full bar so that you can enjoy all your favorite cocktails along with your burritos, enchiladas, and tamales! The margaritas, of course, are a particular favorite and always a good idea. The fajitas are one of our favorite things to dine on here and we would also very highly recommend their carne asada burritos. Can't go wrong with anything on this menu!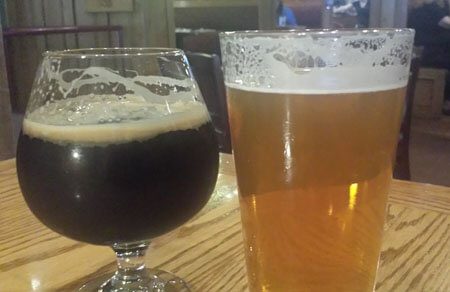 MATT DENNY'S ALE HOUSE RESTAURANT
145 E Huntington Dr
Arcadia, CA 91066
Phone number (626) 462-0250
A pub and steakhouse is always a smart choice for Party Bus Los Angeles travelers and that's just what you'll find at Matt Denny's Ale House Restaurant in Arcadia! This is a casual spot that never tries too hard, and rather skirts that fine line between a great restaurant and a cozy neighborhood bar. The cheddar and chili burger is one of our favorite things here and we love just about anything that they serve as long as it's slathered in their unbelievable barbecue sauce. They've got a nice selection of beer on tap here too and the prices are quite affordable as well! Very highly recommended to you.
THE DERBY RESTAURANT
233 E Huntington Dr
Arcadia, CA 91007
Phone number (626) 447-2430
The Derby Restaurant is another steakhouse in the Arcadia area that Party Bus Los Angeles customers really enjoy time after time. It's been there seemingly forever, with that old iconic sign still hanging proudly outside, and that lends a special ambiance of its own too. The inside is classy and the attire is dressy, so look your best and know that you get exactly what you pay for here! There's a full bar for you to enjoy while you indulge in bacon-wrapped filet mignon or perhaps a nice generously sized rib eye or New York strip. The baked Alaska is prepared tableside and that's a huge perk here too!
Want to check out Arcadia's best? Well, these places located in zip code(s) of 91006, 91007, 91066, and 91077 are certainly a good place to start.