Party Bus Avalon | Food & Nightlife
AVALON GRILLE
423 Crescent Ave
Avalon, CA 90704
Phone number (310) 510-7494
Avalon Grille is without a doubt one of the coolest places that you could ever choose to hang out in the Avalon area with Party Bus Los Angeles! This is located right on Avalon Bay and there's a really gorgeous bar smack dab in the middle of the restaurant which offers beautiful views no matter where you choose to sit. You will enjoy the classy and upscale vibe here so very much and we think you'll also appreciate the outdoor seating when you really want a nice sunset view. The crispy calamari and rock shrimp are truly out of this world. Very high class and impressive, great for party bus celebrations!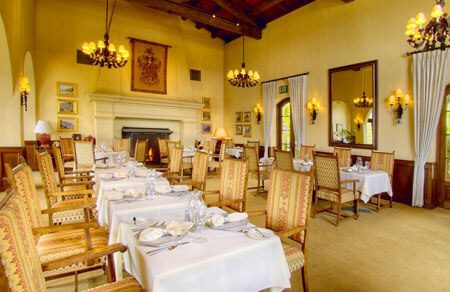 CATALINA COUNTRY CLUB
1 Country Club Dr
Avalon, CA 90704
Phone number (310) 510-7404
Catalina Country Club has been a great choice for Party Bus Los Angeles customers in the Avalon Bay Area for quite some time now. We've been recommending it consistently because the service has always been so good on our personal visits there. Of course, this is a clear choice for golf lovers, but even if you're not, you'll be right at home here. The prices are on par with what you'd expect at a country club, but worth every dollar. There's a full bar as you'd expect and even outdoor seating. The prime rib is our favorite here, followed by the lamb, and how about those sand dabs? Delish!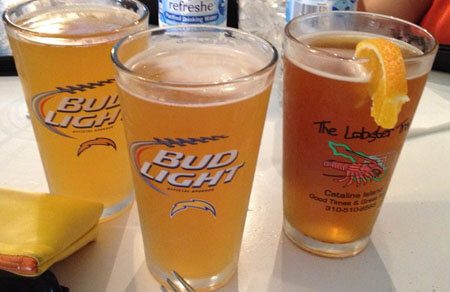 THE LOBSTER TRAP
128 Catalina Ave
Avalon, CA 90704
Phone number (310) 510-8585
The Lobster Trap is a quirky and cool place to chill out with your Party Bus Los Angeles friends and enjoy a casual night out in the Avalon Bay area. You can kick back at their full bar and maybe watch some sports on television, or you can just sit down for a really amazing meal and enjoy the ambiance with your crew. The clam chowder is rumored to be the best on the island, and we would be very tempted to agree with that claim! We're also big fans of the monkey balls and the entire list of specialty drinks. You'll be treated to superb service and a one-of-a-kind time here, that's for certain!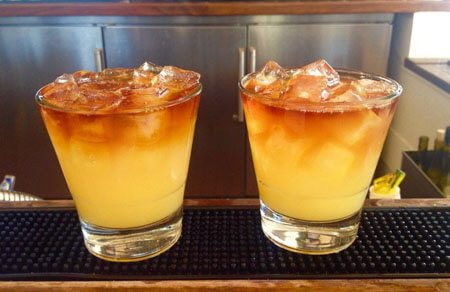 BLUEWATER GRILL
306 Crescent Ave
Avalon, CA 90704
Phone number (310) 510-3474
Bluewater Grill is a Party Bus Los Angeles favorite for fish and chips as well as a large array of delicious seafood! The crab and avocado salad is one of our favorite ways to start off a meal and we're also huge fans of their cajun swordfish with mango salsa! The flavors here include some surprising combinations like that, and they really hit your tastebuds in a wonderful way. It's cool to come in and watch sports here and maybe throw back a few beers or some perfectly mixed cocktails. You'll be treated to amazing service whether dining at a table or drinking at the bar. Very highly recommended!
CC GALLAGHER
523 Crescent Ave
Avalon, CA 90704
Phone number (310) 510-1278
CC Gallagher is one of the most unique stops you can make in the Avalon Bay area, and Party Bus Los Angeles would be more than thrilled to take you there! They serve sensational sandwiches, mouth watering gelato, and of course coffee and tea that's high quality and comforting to the soul. It's casual yet still upscale here, so you'll be comfortable and still feel like you're treating yourself to something special. The prices are quite affordable and there's even outdoor seating and free wi-fi here! Beer and wine is served too. Try the sushi, you'll be surprised at how good and high quality it is!
The establishments listed above are within quick driving distance of the Avalon zip code(s) of 90704.