Party Bus Azusa | Food & Nightlife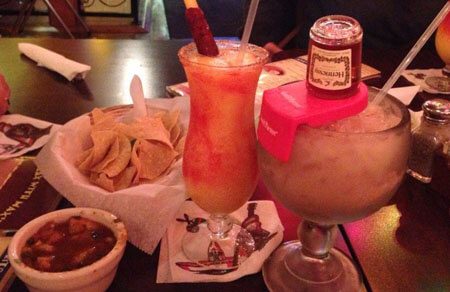 MAX'S MEXICAN CUISINE
635 Azusa Ave
Azusa, CA 91702
Phone number (626) 334-9695
Truly one of Party Bus Los Angeles's favorite Mexican bars and restaurants in the Azusa area would have to be Max's Mexican Cuisine! This place is a gold mine of flavor and just pure relaxation in terms of ambiance and atmosphere. Both casual and beautifully decorated, this is the kind of spot where you'll feel really comfortable just hanging with your friends, sipping yummy specialty drinks from the full bar, and eating up all the yummy fare that is offered here. Fridays, Saturdays, and Sundays are the best nights to come in and we would most especially recommend it during happy hour! TVs for the games here as well, don't miss it!
KANPAI SUSHI
722 N Azusa Ave
Azusa, CA 91702
Phone number (626) 815-1919
Party Bus Los Angeles has been known to recommend great sushi restaurants in the Azusa area a time or two, and the one that comes to mind first is always Kanpai Sushi. This is the kind of place where you can get an enormous platter of the freshest and best tasting sushi around, and even pair it with some well-chosen beer or wine. You'll be able to kick back and watch the game here or perhaps enjoy a nice chat with the sushi chef if you aren't already too busy chatting with your Party Bus Los Angeles group. The garlic edamame is an exciting offering and we're really big fans of the hot night roll too! Fantastic sake bombs on Thursdays! Love it!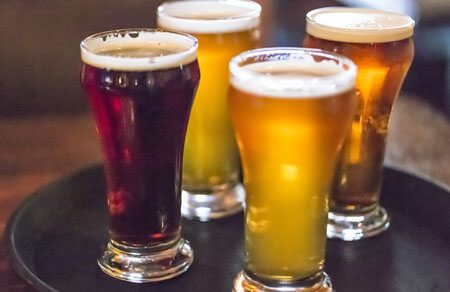 CONGREGATION ALE HOUSE
619 N Azusa Ave
Azusa, CA 91702
Phone number (626) 334-2337
Party Bus Los Angeles loves Congregation Ale House in the Azusa area because not only is this one of the most comfortable and inviting bars around, it also happens to be a full service restaurant that really goes well out of its way to make sure that you have an unforgettable time. Sitting in their outdoor patio area is wonderful on a starry night or a breezy afternoon, and we recommend visiting during lunch, dinner, or late night. There's a great juke box here and wonderful pricing fro everything. TVs too! Do not skip the sweet potato fries or the Belgian style fries, they are amazing! Especially with the rosemary garlic mayonnaise! Oh, my! Too delicious.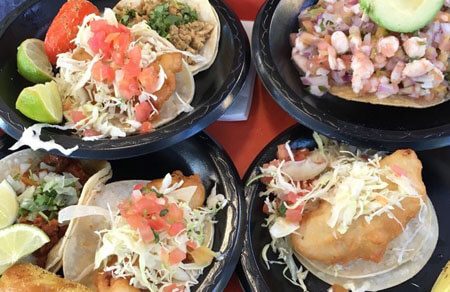 TACO NAZO
163 N Azusa Ave
Azusa, CA 91702
Phone number (626) 969-3664
Azusa is packed with great Mexican restaurants and one that Party Bus Los Angeles always recommends is Taco Nazo. This is a cool and casual spot with televisions to catch the game, plenty of space for big Party Bus Los Angeles groups, and even outdoor seating. The prices will absolutely blow your mind here and we think you'll most enjoy coming in during the lunch hour. They have the best fish tacos around, just packed with flavor, and so irresistible. The fresh salsa bar is an enticing addition to an already fantastic restaurant. We can't say enough about their yummy grilled chili peppers either! Everything you could order here is superb.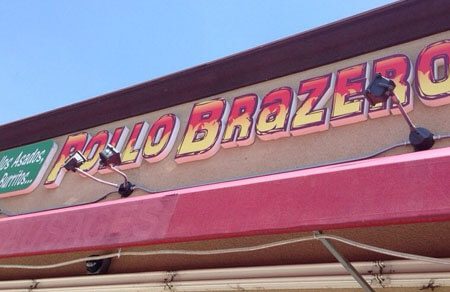 POLLO BRAZERO
246 N Azusa Ave
Azusa, CA 91702
Phone number (626) 969-1114
One more Mexican restaurant for the road, just because Party Bus Los Angeles loves this one so much! So many of our party bus customers request this one and it's also a particular favorite amongst our staff members. This isn't the kind of place where you'll be able to watch the game or where you'll enjoy intimate conversation because it's usually pretty loud and boisterous, but it is plenty of fun here! The only real downside is that they don't serve alcohol, but the food is so good that it more than makes up for that. The three taco combo is our favorite thing on the menu and we just love the loaded burrito too! Many customization options here!
The establishments listed above are within quick driving distance of the Azusa zip code(s) of 91702.