Party Bus Bellflower | Food & Nightlife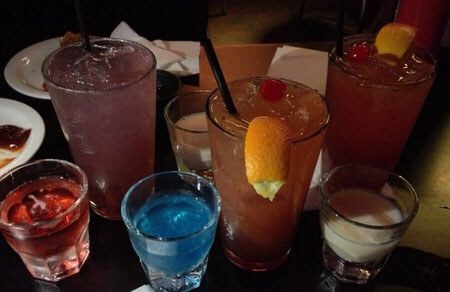 NEW WAVE RESTAURANT & BAR
17847 Lakewood Blvd Bellflower, CA 90706 Phone number (562) 790-8274
New Wave Restaurant & Bar is one of the coolest spots in the Bellflower area and all of us at Party Bus Los Angeles really think that you should give it a try when you're out here with us! It's more bar than restaurant here, and we love it whether it's for dancing inside or chilling in the outdoor seating area. Fridays, Saturdays, and Sundays are the best nights to hang out here, rocking out to the excellent selections on the juke box. Happy hour is always great during the week too. Lots of space for groups here too. TVs to watch the game too! Karaoke night just might be the best night to come in though. Nice specialty drinks like depeche a la mode and purple rain!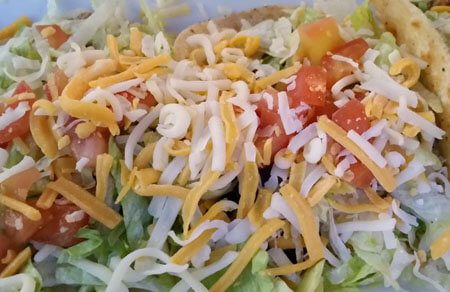 HAMBONES BAR & GRILL
9825 Belmont St Bellflower, CA 90706 Phone number (562) 920-5200
If you haven't yet had the pleasure of visiting Hambones Bar & Grill in the Bellflower area, why not give it a shot when you're out here with Party Bus Los Angeles? This is a cool barbecue and seafood joint that is known for their incredible sandwiches. The poboys are absolutely mouth-wateringly fantastic, and we cannot get enough of their baby back ribs and brisket either! The macaroni and cheese will really tempt your tastebuds, and how about that sensational corn on the cob just like at a home backyard barbecue? The baked beans are irresistible too and the onion rings are a must-have! Could not recommend this place any more than we do!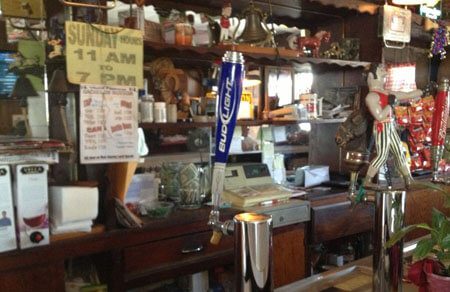 BACHELOR BUTTON
10043 Artesia Pl Bellflower, CA 90706 Phone number (562) 867-9185
When it comes to awesome dive bars in the Party Bus Los Angeles's Bellflower service area, Bachelor Button gets the top spot on our list of recommendations! You can easily fit your whole party bus group into this cool joint, and you will especially enjoy doing so on the weekends for some dancing and some close conversation with your very best friends. They have wonderful music here and great televisions for the game too. You will not find any happy hour prices here, but the everyday prices are more than good enough if you ask us! Just take a look at those beer prices on any given day and you will see what we mean! Very highly recommended.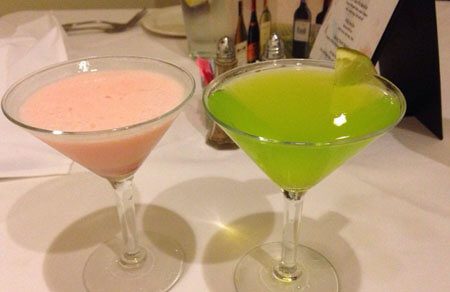 CAFE CAMELLIA
16916 Bellflower Blvd Bellflower, CA 90706 Phone number (562) 866-2824
If you happen to be visiting beautiful Bellflower on one of our party bus extravaganzas, and find yourself in the mood for French and modern European food, Cafe Camellia is probably the best place that you could ever choose. This place is just awesome for big party bus groups who are looking for a nice place to dine, and you can also pick up some take-out to enjoy on the bus if you prefer. It's romantic here too, so if you're celebrating a special anniversary or other relationship milestone, this would be a great choice for you and that special someone. The ahi tuna salad is one thing that you simply must consider when you open the menu. We have also found ourselves hooked on their incredibly creamy and rich lobster bisque. Love it!
CANCOON THAI FOOD
9349 Alondra Blvd Bellflower, CA 90706 Phone number (562) 925-0993
Cancoon Thai Food is by far one of Party Bus Los Angeles's favorite Thai restaurants, not just in our service area, but in all of California! They've got some of the lowest prices of any place in this area, and yet you're served such enormous portions of high quality food, and in such a lovely atmosphere too. Lunch and dinner are the optimal time frames in which you would be best served in stopping in here. The papaya salad with sardines (called som thom pah-la) is one of our top choices here and we're also very big fans of the pad se ewew. The angel wings are also a nice treat and something that you will not find just anywhere! Truly very highly recommended to you!
The establishments listed above are within quick driving distance of the Bellflower zip code(s) of 90706 and 90707.