Party Bus Bell Gardens | Food & Nightlife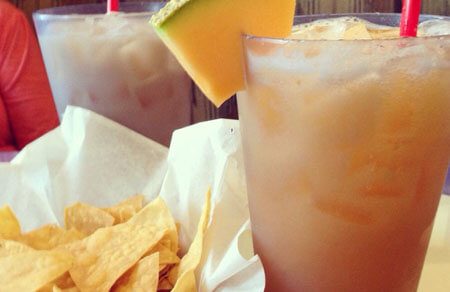 EL PESCADOR
6633 Eastern Ave
Bell Gardens, CA 90201
Phone number (323) 771-8561
Party Bus Los Angeles customers should certainly be made aware of the wonderful Mexican and seafood restaurant that is El Pescador! This is a cool and casual spot where you can even come in quite late (open til 10pm Mon-Thu and til 11pm Fri-Sat) to enjoy your favorite dinner fare! There are televisions here so that you can even watch the game while you dine, and since there's a full bar, this can be your party destination for the evening rather than your after-bar destination! It's all up to you. The prices are very affordable no matter what time of day you come in. We love the camarones al mojo de ajo and the ceviche de pescado!
EL PICANTE
6301 Florence Pl
Bell Gardens, CA 90201
Phone number (562) 928-3490
Another Mexican favorite of Party Bus Los Angeles's is El Picante, right here in the Bell Gardens area! We just love it. The portions that they serve to our customers are just enormous, and they even do breakfast here, not just lunch and dinner! You'll be able to enjoy a full bar too, meaning that you can have all your favorite cocktails with your delicious Mexican food. What a perfect pairing! The chilaquiles with carne asada plus beans and rice will absolutely please your tastebuds to no end, and if you're there for breakfast, the huevos rancheros con chile verde is just the absolute best! Don't skip the chips and salsa either, and perfect iced tea!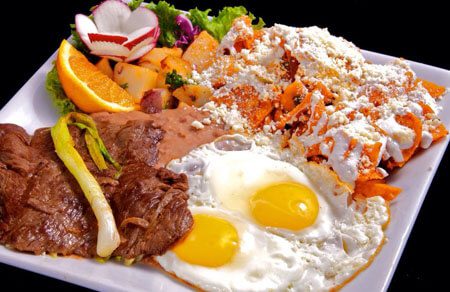 T&A TACO NO 2
7606 Eastern Ave
Bell Gardens, CA 90201
Phone number (562) 927-8903
The name of this restaurant garners a whole lot of jokes from our partygoing Party Bus Los Angeles customers, but once you get one taste of the incredible food, all the jokes go right out the window! This is some seriously amazing Mexican food, and super cheap too! There's more than enough room for your party bus groups here, and you'll even be able to watch the game while you're there, or just grab some yummy take-out to enjoy on the party bus. The champurado is one of our top choices here and we absolutely adore their berry lemonade! The egg with bistek is an excellent choice for you breakfast lovers too! Parking is tough when you're not with us!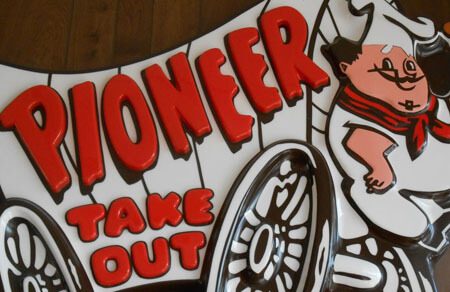 PIONEER CHICKEN
6323 Florence Ave
Bell Gardens, CA 90201
Phone number (562) 927-9135
If you'd like to experience a more authentic kind of fast food, like the kind our parents (or maybe grandparents!) used to be able to partake in, why not head over to Pioneer Chicken with Party Bus Los Angeles? They've got a drive-thru here and it's one of the quickest places that you could ever grab lunch or dinner when you're out here with us. The mashed potatoes with spicy rice is our favorite thing to eat here, except perhaps the chicken! That famous chicken is what they are best known for here, and if you haven't tasted it yet in your life, then you really owe yourself at least one trip to this chicken haven here in Bell Gardens! Don't miss it!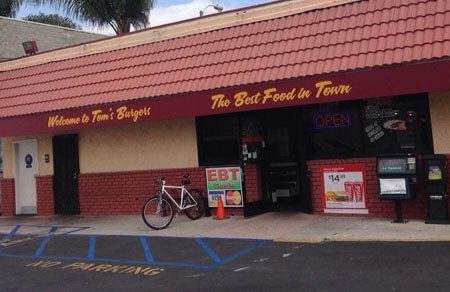 TOM'S BURGERS
6484 Florence Ave
Bell Gardens, CA 90201
Phone number (562) 927-3984
Burger lovers who travel with Party Bus Los Angeles in Bell Gardens, listen up! Tom's Burgers is the kind of spot that you do not want to miss. This, as with the previous mention, is the kind of fast food restaurant that used to exist back in the day, and we're lucky that it still does! This one actually blends a burger joint with a Mexican restaurant, and we'd be hard pressed to come up with a better combination than that! The carne asada burrito is incredible and the chili cheese fries are just irresistible. There are so many wonderful things to try here and you'll really be treated to a wonderful time no matter what time of day you arrive! Love it!
The establishments listed above are within quick driving distance of the Bell Gardens zip code(s) of 90201.