Party Bus Beverly Hills | Food & Nightlife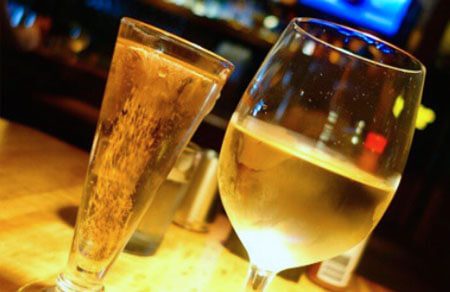 THE HONOR BAR
122 S Beverly Dr
Beverly Hills, CA 90212
Phone number (310) 550-0292
When you're heading out in beautiful Beverly Hills with Party Bus Los Angeles, you don't want to settle for just any old restaurant with your party bus crew. We'd very highly recommend The Honor Bar to you, conveniently located on South Beverly Drive. They've got some of the most delicious lunch fare for you here, including a burger and kale salad that we absolutely adore, and a crispy chicken sandwich that simply blows all others out of the water. They've got live jazz here that is absolutely sensational, never too loud that you can't enjoy an intimate conversation, and with excellent acoustics for those audiophiles out there. Love it here!
NOZAWA BAR
212 N Canon Dr
Beverly Hills, CA 90210
Phone number (310) 276-6900
Nozawa Bar is one of Party Bus Los Angeles's favorite sushi bars in the Beverly Hills area. So many of our party bus customers have visited this establishment in recent times, and all of them say that it's indeed quite pricey but well worth every single dollar. They have a wonderful beer and wine selection to go with all of the fabulous nigiri and sushi. Omakase lovers will be in heaven here. The octopus sashimi is one of our favorite things to dine on personally, and we also love the blue fin tuna sashimi too! The monkfish liver mousse is one of the more unique items that's offered here, and we think you'll really enjoy it if you give that one a try. Wonderful!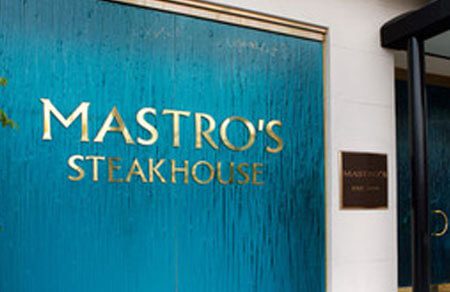 MASTRO'S STEAKHOUSE
246 N Canon Dr
Beverly Hills, CA 90210
Phone number (310) 888-8782
Mastro's Steakhouse is a really memorable steakhouse and lounge that is just perfectly located for those coming through Beverly Hills to take advantage of. This, too, is one of the pricier places in the area, but as with the previous one, the quality and the overall experience is so amazing that you will not mind paying those premium prices one bit. It's absolutely classy and upscale here, really decorated beautifully, and the waitstaff is simply wonderful. Thurs-Sat, we are told, tend to be the most popular nights to stop in. There's even a full bar! The lobster mashed potatoes will blow your mind and we highly recommend the bone-in filet!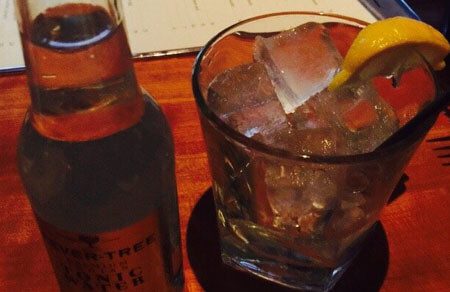 SOUTH BEVERLY GRILL
122 S Beverly Dr
Beverly Hills, CA 90212
Phone number (310) 550-0242
Another Party Bus Los Angeles favorite in Beverly Hills is South Beverly Grill, brought to you by the Hillstone family of restaurants, so you know it's got to be good! This place is absolutely trendy and beautiful, very upscale and romantic even. The prices are a bit lower here than at the previous two mentions, but you do not sacrifice a single bit of quality for it. The Thai steak noodle salad is by far one of our old stand by choices here, and we've also been known to enjoy the simple and classic choices like the filet mignon on many occasions. We've heard from our Party Bus Los Angeles customers that they love all of it too! Very highly recommended.
SCRATCH BAR
111 N La Cienega Blvd
Beverly Hills, CA 90211
Phone number (310) 289-8010
If you have been seeking a wonderful seafood restaurant and bar in the Beverly Hills area, how about Scratch Bar? This is one of the trendiest spots in the area right now and Party Bus Los Angeles customers just love it. In the moderate priced range, you get top notch quality at an affordable price here, and there's even wonderful outdoor seating so that you can enjoy a great view of the sunset while you dine and drink. We adore the blackened cauliflower here, which actually consists of nearly a half dozen different types of the vegetable! Wow. For dessert, try the dark chocolate and cayenne candy ear. Unbelievably good, just irresistible! You're going to love this place!
Enjoy all of the finest that Beverly Hills has to offer! These great spots are found within the friendly confines of zip codes of 90209, 90210, 90211, 90212, and 90213.