Party Bus Calabasas | Food & Nightlife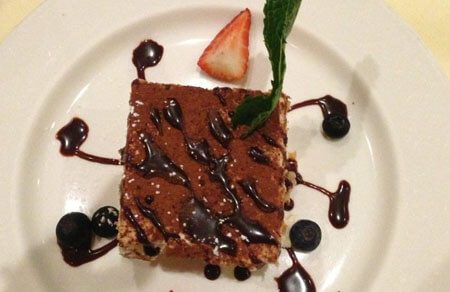 RIVIERA RESTAURANT & LOUNGE
23683 Calabasas Rd
Calabasas, CA 91302
Phone number (818) 224-2163
Riviera Restaurant & Lounge is not only what they describe in the title, but also a fantastic wine bar and modern European and Italian eatery. They have some of the Party Bus Los Angeles staff's very favorite items on the menu too, including ones that are sometimes hard to find, like tuna tartare and shrimp scampi! We could just dive into the incredible offerings that we find on the menu here, and we just love soaking up the wonderful ambiance and the super pleasant service here too. You truly feel like you're treating yourself to something really special when you're here, and indeed, everything from top to bottom is memorable and impressive.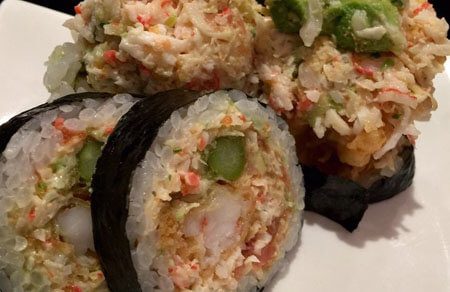 SHIBUYA
4774 Park Granada
Calabasas, CA 91302
Phone number (818) 225-1560
First up, we have to warn you that Shibuya is a smaller sushi bar and Japanese restaurant, so for some of the larger Party Bus Los Angeles groups, you may want to rely on this one for take-out orders rather than dine-in! But whether you choose to squeeze in or not, you will certainly enjoy your complete dining experience here. The sushi is tastes like it is fresh from the sea, and we've tried a lot of sushi! It can be a bit pricey but it's well worth it. The stuffed squid is one of the more unique items here and we love the spicy tuna on rice cake too. They have wonderful yellow tail and even the albacore is out of this world! Love it here!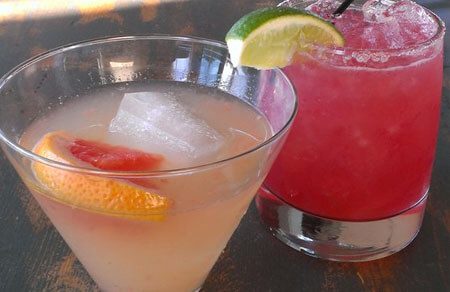 SALT
26500 Agoura Rd
Calabasas, CA 91302
Phone number (818) 880-9260
Salt must be one of the most beloved bars in the Calabasas area, and Party Bus Los Angeles customers would certainly agree with that assessment, seeing as they request this as a destination nearly more than any other! The prices aren't too bad here and they've even got great happy hour pricing to knock it down even a bit more! It's classy and casual here, a very nice place to watch the game even while looking your best! Fridays, Saturdays, and Sundays are probably our favorite nights to drop in here, but any night is good if we're being honest. The chicken and waffles is one of our top choices on the menu and we love the kale salad with pine nuts!
PEDALER'S FORK
23504 Calabasas Rd
Calabasas, CA 91302
Phone number (818) 225-8231
If you want to have a really pleasant meal with your entourage, especially if you're going out as a family and you want to be able to enjoy some really good conversation while you're out, Pedaler's Fork should be one of your top considerations in the Calabasas area. They're open reasonably late here, until 10:00 PM Sunday thru Thursday, and until 11:00 PM Friday and Saturday. We love it for breakfast, lunch, and dinner here, and they do in fact open at 7:00 AM every day so you can be there at the crack of dawn! The outdoor seating is wonderful, dogs are allowed out there, and there's even a full bar. The grass fed burgers are amazing!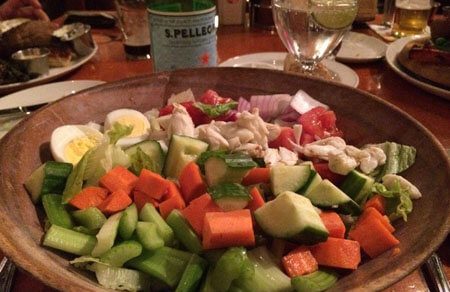 KING'S FISH HOUSE
4798 Commons Way
Calabasas, CA 91302
Phone number (818) 225-1979
Seafood lovers that travel with Party Bus Los Angeles in the Calabasas area always love King's Fish House, and so do we! Our staff is always going there every chance we get and we think that you should too. The prices are in the affordable to moderate range here, and they've even got a gorgeous outdoor seating area that you might want to take advantage of when you're there. The oyster bar is absolutely fantastic and we have spent many hours there indulging! The clam chowder is one of our top choices on the menu and we also adore the macadamia nut encrusted halibut! How about that hazelnut salmon too? Oh, we could just go on and on!
The establishments listed above are within quick driving distance of the Calabasas zip code(s) of 91302 and 91372.