Party Bus Cerritos | Food & Nightlife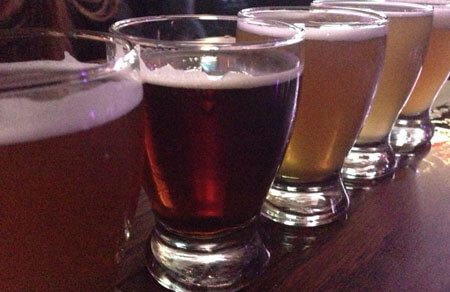 SHIPMATES RESTAURANT & SPORTS BAR
11424 South St Cerritos, CA 90703 Phone number (562) 924-3211
When you're on the road with Party Bus Los Angeles in the Cerritos area, you cannot go wrong with a nice trip to Shipmates Restaurant & Sports Bar. This place really captures that cozy sports bar feel that you're after and you can watch the game while you hang out with all of your party bus buddies. This one's moderately priced with so many options in terms of food, including Far East nachos that will really tantalize your tastebuds! The pool table and juke box stocked with hip hop faves will keep you plenty busy and there's a ton of TVs all over the place for the sports lovers! Can't say enough about how much Party Bus Los Angeles customers love this place.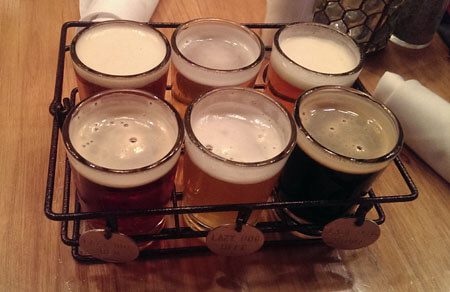 LAZY DOG RESTAURANT & BAR
278 Los Cerritos Ctr Cerritos, CA 90703 Phone number (562) 402-6644
Now here you'll find a wonderful family type of restaurant that happens to feature a great sports bar within it! They've got one of the largest menus in town, making this a particularly appealing place for Party Bus Los Angeles groups that have many partygoers with many different tastes in one vehicle! The Thai chicken salad is always a nice fresh option for your lunch. The warm chicken foccacia is also absolutely wonderful. If you're a pesto lover like we are, you will really fall in love with their sun-dried tomato pesto! Mmm. Many say that this is the best restaurant and bar in Cerritos, and we'd be inclined to agree! Full bar, outdoor seating, and great prices too!
BJ'S RESTAURANT & BREWHOUSE
11101 183rd Street Cerritos, CA 90703 Phone number (562) 467-0850
If you're a pizza lover who is looking for a nice place to enjoy a slice and an ice cold beer alongside it, BJ's Restaurant & Brewhouse will more than suit your needs during your trip with us. The restaurant area and bar area are both so cozy and inviting, and they feature a nice large screen television in the bar area when you do want to hunker down and watch the big game on TV. It's true that they have some of the very best pizza pies in town and that's half the reason that this place is packed to the hilt every night! The stuffed mushrooms are a blast from the past and we love the avocado egg rolls too. Amazing Angus beef sliders too! Love it here!
STACKED - FOOD WELL BUILT
18425 Gridley Rd Cerritos, CA 90703 Phone number (562) 376-4300
Stacked is the kind of place where a hungry Party Bus Los Angeles diner can get an amazing tall burger that is just piled high with all the fresh toppings that you could ever desire. The pepper stack is probably our favorite thing on the menu and that's also what we'd recommend most highly to you. The pasta and salads are also very good and we cannot get enough of their sweet potato fries with chipotle mayo! The pretzel buns are absolutely delectable here and we love the fried onions and fried eggs as burger toppings. Every single thing on the menu is just packed with so much flavor here. Full bar and plenty of room for groups makes this an essential!
AMOR Y TACOS
13333 S St Cerritos, CA 90703 Phone number (562) 860-2667
With a name like Amor y Tacos, which of course means Love and Tacos, how could you not fall in amor with this place? This is not only an excellent and authentic restaurant, but they also offer up a cozy bar where you can sit and drink with your good amigos. The Doritos chilaquiles are a unique choice and the mole tots are something that you will not be able to resist. The short ribs are fantastic and we cannot say enough about the carnitas! Fantastic tortilla soup and churros too! The best nights to come in are Friday, Saturday, and Sunday. You can even chill out and watch the game while you're there. What more could you want? A Party Bus Los Angeles favorite!
The establishments listed above are within quick driving distance of the Cerritos zip code(s) of 90703.