Party Bus Charter Oak | Food & Nightlife
CLUBHOUSE 66
1200 E Rt 66
Glendora, CA 91741
Phone number (626) 914-0066
The name Clubhouse 66 suggests that this Charter Oak favorite is more bar than restaurant, but in actuality, it's the reverse! An absolutely wonderful restaurant slash sports bar awaits you here, with a huge array of delightful items on the menu and some of the very best service that you will ever experience. The mac and cheese is a real standout item here and we highly recommend the Pineapple Express specialty drink as well as the margaritas! The live music is amazing and watching the game is also a blast here. You'll find that the optimal days to show up here are Monday, Wednesday, and Saturday. This Party Bus Los Angeles favorite is open until 11 most nights and 12 on Fri-Sat.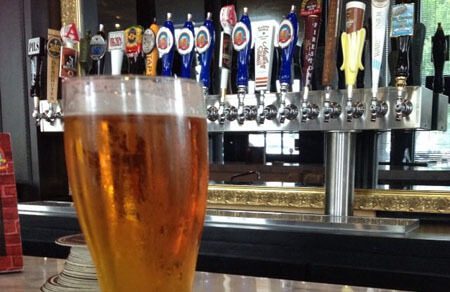 CLAYTON BREWING CO
661 W Arrow Hwy
San Dimas, CA 91773
Phone number (909) 394-4900
Party Bus Los Angeles has another favorite in Clayton Brewing Co. This one's a beautiful restaurant, bar, and cafe all in one, with an incredible amount of space for your party bus groups and very charming ambiance too. The sandwiches are absolutely amazing here, piled so high with all the highest quality ingredients. One of our personal favorites is the Californian burger. Wow. Just wow. We'd highly recommend the salmon tacos and we're also in love with their famous pulled pork fries! How we wish they served those everywhere! Mmm! The Spanish latte is a very nice choice for your drink too. An absolute Charter Oak favorite!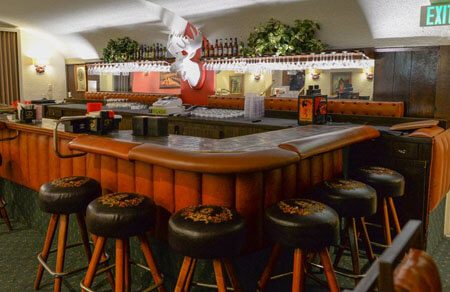 GLENDORA CONTINENTAL
316 W Rte 66
Glendora, CA 91740
Phone number (626) 914-1834
A charming restaurant and lounge that is located in the Charter Oak part of Party Bus Los Angeles's service area is Glendora Continental. It's so pleasant to come in and order a nice bottle of wine (or two or more depending on the size of your group!). The old fashioned ambiance here is purely retro cool. Can't complain about that. Some definite points of interest here are the prime rib, the salmon, the swordfish, and the lamb shank. All very classic choices done right. The live music on the weekends is a major plus. Always filled with happy regulars who make the space feel so warm and inviting. Don't miss this one when in Charter Oak!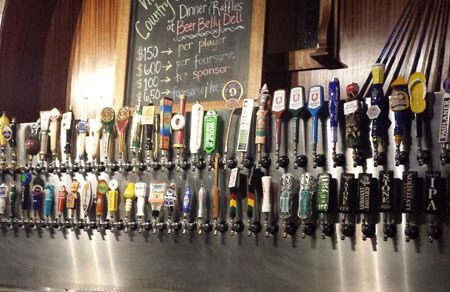 T. PHILLIPS ALEHOUSE & GRILL
180 N Glendora Ave
Glendora, CA 91741
Phone number (626) 335-5898
One of the very best bars and restaurants in the Charter Oak area for Party Bus Los Angeles customers is T. Phillips Alehouse & Grill. This is an absolutely sensational place to relax and enjoy an ice cold beer along with some delicious burgers or perhaps some ooey gooey pizza! So good. The selection of beer, wine, and spirits is quite impressive here. Taco Tuesday is a great time to come in and save money while enjoying something spicy and good. The salmon Caesar salad is a fave of ours and we also adore the basil pesto panini. Would you believe that they have 69 beers to choose from here? Enough said. A Party Bus Los Angeles favorite for sure!
BJ'S RESTAURANT & BREWHOUSE
2917 Eastland Center Drive
West Covina, CA 91791
Phone number (626) 858-0054
If pizza is what you're ultimately after during your Party Bus Los Angeles trip in Charter Oak, BJ's Restaurant & Brewhouse is the one for you. It's usually very busy with happy customers and that really contributes to the lively vibe and the celebratory atmosphere. The barbecue chicken pizza is probably our top favorite, followed by spinach and artichoke, and of course we've got to mention the blackened chicken option too. Mm-mmm good! The avocado egg rolls are the perfect appetizer and you cannot go wrong with a pizookie for dessert! Our two favorite things rolled into one, a pizza and a cookie! How fun. Great ice cream here too. What's not to like?!
Media Noche Cuban Cuisine
423 N Vincent Ave
Covina, CA 91722
Phone number (626) 699-1440
Once in a while, it's healthy to think outside the box. Especially when it comes to fine dining. For places nearby to indulge in something different, one of our favorite choices is Media Noche! Whether you want to delve into an awesome seafood salad (like the salmon salad pictured) or, go for more continental fare like their slow roasted pork which features one of the most delicious marinades of all time. Don't forget to save some room for dessert! They've got some of the best ways to satisfy your sweet tooth that you've never probably thought existed. All in all, we highly recommend this place for a truly unique and tasty experience.
You'll find these great establishments a stones throw away from Charter Oak's zip codes of 91722, 91724, and 91740.