Party Bus Citrus | Food & Nightlife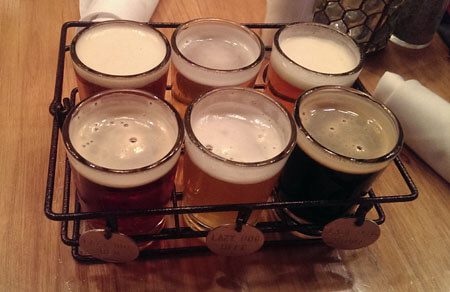 LAZY DOG RESTAURANT & BAR
1440 Plaza Dr
West Covina, CA 91790
Phone number (626) 480-8603
When you're headed out on the road with your friends or family in the Citrus, CA area and you want some amazing Asian fusion as well as some traditional American favorites, you absolutely cannot be mistaken by choosing Lazy Dog Restaurant & Bar. They have some craft beers here that can only be obtained at Lazy Dog, making it a real essential for brewery fans, and on top of that they also offer up an impressive happy hour menu and beer samplers! The spinach and sun-dried tomato cheese dip is one of the top things here and we adore their namesake burger as well as the cajun fries. Delicious ice cream sundaes here too. Love it!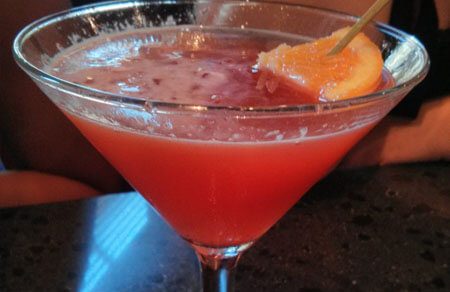 ELEPHANT BAR RESTAURANT
200 S. Vincent Ave
West Covina, CA 91790
Phone number (626) 918-3400
Have you had a chance to check out Elephant Bar yet? If not, your upcoming trip in the Citrus area with Party Bus Los Angeles just might be the perfect time! It's beautifully designed and decorated here, so inviting for your party bus groups who want a change from the norm. The bar area is our personal favorite, but the whole space is just great. The happy hour menu will be very pleasing to those who want to enjoy themselves without breaking the bank. The Asian fusion favorites that are served here will really impress your taste buds too! The shrimp adventure platter is our top choice, and for dessert, the creme brulee! Open til 10 most nights and 11 on Fri-Sat!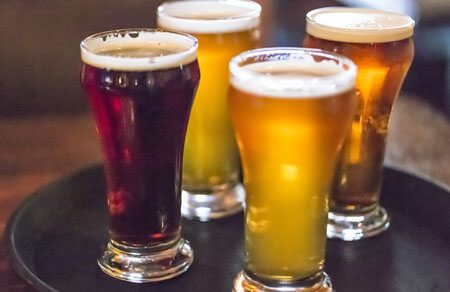 CONGREGATION ALE HOUSE
619 N Azusa Ave
Azusa, CA 91702
Phone number (626) 334-2337
If seeking a wonderfully charming gastropub and brewery in the Citrus area, Congregation Ale House is a great one for your upcoming Party Bus Los Angeles trip. They have a really huge selection of food for you to choose from here and of course a sensational beer selection to go along with it. The grilled ribeye and white cheddar burger is our absolute top choice here and we cannot get enough of the fries with sriracha ketchup! Trendy and incredibly delicious. Such a huge array of sauces and you get your choice of two. You also have your choice of Belgian style fries or sweet potato fries. Gotta love that. The beer float is absolutely amazing!
CLUBHOUSE 66
1200 E Rt 66
Glendora, CA 91741
Phone number (626) 914-0066
Clubhouse 66 is a great American style restaurant and sports bar, and though the name suggests more bar than restaurant, it's truly more restaurant than bar. We're in love with their specialty drinks including the Pineapple Express and the margaritas. All your classic American favorites are there on the menu but our personal favorite is the macaroni and cheese. Just amazing. They offer fantastic live music on the weekends and you will really enjoy watching the game on TV while you're there too. Mondays, Wednesdays, as well as Saturdays are the nights to stop in and enjoy yourself here. Or anytime at happy hour! Open til 11 most nights and til 12 on Fri-Sat.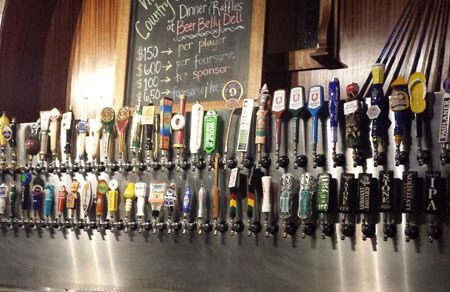 T. PHILLIPS ALEHOUSE & GRILL
180 N Glendora Ave
Glendora, CA 91741
Phone number (626) 335-5898
Our final recommendation for the Citrus, CA area is T. Phillips. Party Bus Los Angeles customers request this one so very often and they're always raving about the hamburgers and the pizzas here! We've been there personally so we can vouch for the quality and taste. Absolutely wonderful. The beer, wine, and spirits selection is quite noteworthy too! This isn't a place that just calls itself an alehouse... they actually offer a total of 69 beers to choose from. Enough said. This is a real winner for beer lovers and for anyone who enjoys delicious food in a charming atmosphere. Try the basil pesto panini or the bruschetta! Can't get enough of those.
The establishments listed above are within quick driving distance of the Citrus zip code(s) of 95610, 95611, and 95621.