Party Bus Clairemont | Food & Nightlife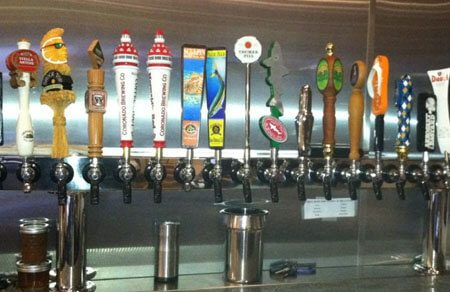 OASIS RESTAURANT & LOUNGE
4033 Avati Dr
San Diego, CA 92117
Phone number (858) 270-7707
-- CLOSED -- When you're out and about with Party Bus Los Angeles in the Clairemont area of California, why not drop by Oasis Restaurant & Lounge for a truly inspiring Mediterranean dining experience? This is not only a Mediterranean restaurant but also a very charming lounge with excellent happy hour specials that will please your thirst and your wallet! Everything on the menu is homestyle and really tasty, and they've even got great burgers here for those who aren't so into the Middle Eastern flavor. Watching the game is absolutely wonderful here and you'll have such a great time thanks to the superb service and the unbelievably friendly staff. Very highly recommended!
SUSHI FISH ATTACK
4575 Clairemont Dr
San Diego, CA 92117
Phone number (858) 490-0150
When Party Bus Los Angeles travelers tell us that they are big sushi lovers and that they're headed out in the Clairemont area, we always recommend Sushi Fish Attack to them. The name sounds like a Sharknado-style SyFy movie, but the dining experience is absolutely out of this world. The presentation is to die for, so classy and impressive. The firecracker roll is one of the top things on the menu and we'd also suggest the hot kiss and the hot lover rolls, both of which are aptly named for romantic dates with that special someone! The miso soup and edamame are great starters, and if you're not a sushi fan, you can't go wrong with the chicken katsu for dinner. Too delish!
GIOVANNI'S ITALIAN RESTAURANT & PIZZA
6133 Balboa Ave
San Diego, CA 92111
Phone number (858) 278-9191
Italian food is at its very best at Giovanni's Italian Restaurant & Pizza. Party Bus Los Angeles customers adore this one and you just can't beat the convenient location on Balboa when you're in the Clairemont vicinity. There's a bar upstairs and a family friendly restaurant downstairs, so they've got you covered whether you're having an adults-only party bus trip or one that's of all ages! The neighborhood vibe is the feather in their cap, and the amazing dining options here will blow your mind. Avocado slices on your pizza, anyone? Oh, so good! A wonderful drink selection and high quality services really rounds this place out. Very highly recommended.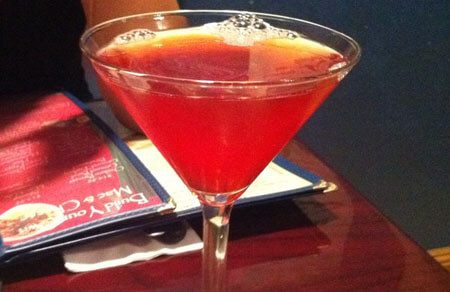 BOOMERANG'S GOURMET BURGER JOINT
4577 Clairemont Dr
San Diego, CA 92117
Phone number (858) 483-9500
Maybe a burger is more what you're in the mood for when you head out on the town with your crew into the Clairemont area. If so, Boomerang's Gourmet Burger Joint is the clear choice for you. Everything is very moderately priced here and they even offer online ordering, which may be a plus if you're placing a takeout order from the party bus. The build-your-own burger option is our favorite so that you can truly customize your meal. The drink selection here is outstanding, including a lot of craft beers for the brewery lovers out there. We'd recommend both the sweet potato fries and the onion rings to you. Love it here!
KITCHEN 4140
4140 Morena Blvd
San Diego, CA 92117
Phone number (858) 483-4140
-- CLOSED -- French restaurants are tough to find in some areas, and Kitchen 4140 is really a standout one right here in the Clairemont area. Party Bus Los Angeles customers have raved to our chauffeurs and our office staff about the wonderful times their groups have had here. There's often a line, so you'll certainly want to call well in advance to make sure that they can fit your larger groups in. We're absolutely in love with the short rib sandwich here, and we can't say enough about the bone-in ribeye or the pork chops! The steak hash is also something we're really in love with, complete with perfectly cooked eggs. You can get fried egg on your burgers here too. Just love it!
The establishments listed above are within quick driving distance of the Clairemont zip code(s) of 91711.