Party Bus Commerce | Food & Nightlife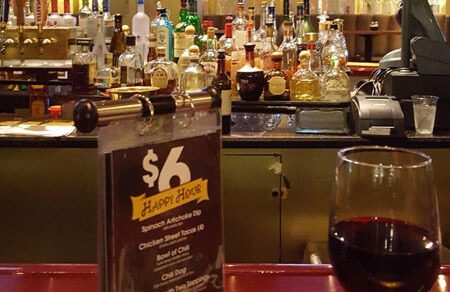 THE ARENA SPORTS BAR & GRILL
6131 Telegraph Rd
Commerce, CA 90040
Phone number (323) 721-2100
When it comes to great sports bars in the Commerce, California area for our Party Bus Los Angeles customers, The Arena Sports Bar & Grill gets very high recommendations from us! This is a very spacious place so that your large groups will feel right at home, and they offer a huge amount of different kinds of food on their menu. The homemade potato chips are a definite highlight and we love the burgers and pizza and even the desserts, including apple cobbler that will really put a smile on your face. The drink selection is huge too! There are a lot of televisions here for the sports lovers so that you won't have to miss even a second of the game.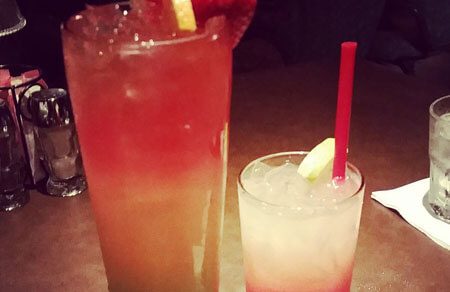 STEVEN'S STEAK & SEAFOOD HOUSE
5332 Stevens Pl
Commerce, CA 90040
Phone number (323) 723-9856
This one's been around for quite some time and though it could use some updating, to tell you the truth, we really enjoy the retro vibe. We love the fact that they have those big old fashioned booths and the kind of ornate touches that establishments rarely bother with nowadays. The food is just as fantastic as it ever was, including some of the best steaks and fish in town. The crab al Roberto is one of our all-time treasured items on the menu and we cannot get enough of the filet mignon and the prime rib. The mashed potatoes are delish and so are the baked stuffed mushrooms. They are open until 2 every single night and they even have outdoor seating. A Party Bus Los Angeles fave in Commerce!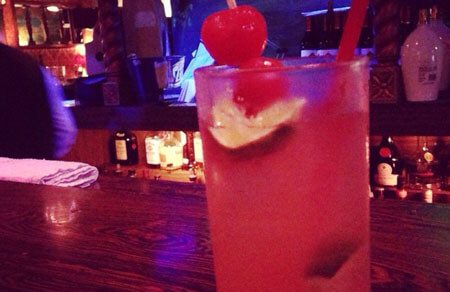 VENICE ROOM
2428 S Garfield Ave
Monterey Park, CA 91754
Phone number (323) 722-3075
Venice Room is a steakhouse and bar that is additionally well known for its karaoke! How fun and how wonderful for Party Bus Los Angeles groups. You cannot beat the convenient location in Monterey Park, just perfect for our Commerce area travelers. They definitely know how to mix a stiff drink here and they never charge an arm and a leg for it either. The steak dinners are what they are known for here and that's what we'd recommend you go after. The best nights to enjoy this one are Friday, Saturday, and Sunday. Always lively on the weekends, but fabulous service any day of the week. They treat you like royalty and it makes all the difference in the world.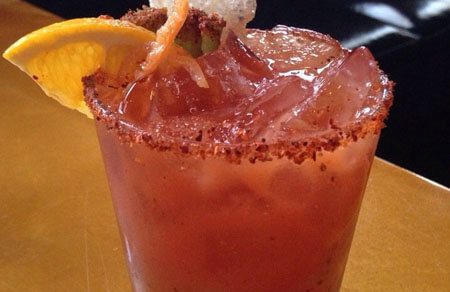 CORAZON Y MIEL
6626 Atlantic Ave
Bell, CA 90201
Phone number (323) 560-1776
If you are dreaming of some delicious Latin American dining while you're traveling in the Commerce area with Party Bus Los Angeles, then head over to Corazon y Miel. We love the charming dining area and the more than ample long bar, not to mention the private party room that your groups will be all too happy to take advantage of. They've got some of the friendliest staff and bartenders here, really making all the difference in the world when it comes to your dining and drinking experience. Party Bus Los Angeles customers can't get enough of this place! Top recommendations here? Wild boar chilaquiles, ceviche, fried avocado, and steak with chimichurri sauce! Mmm!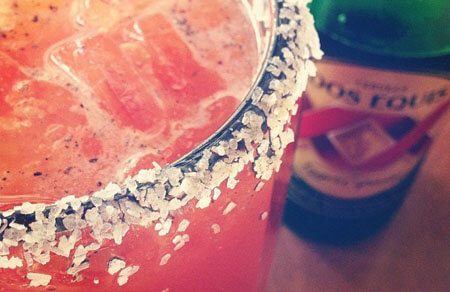 GLORIA'S COCINA MEXICANA
7401 Florence Ave
Downey, CA 90240
Phone number (562) 776-1488
And now we come to our final recommendation for our Commerce area Party Bus Los Angeles travelers, Gloria's Cocina Mexicana. This is a fabulous Mexican restaurant where you will really be able to enjoy yourself with your party bus groups. They have a charming bar area with televisions for watching sports, and the restaurant too is very cozy for your groups. The shrimp cocktail, or cocktel de camarones, is one of the very best things and one of our top recommendations here. Their breakfast and brunch choices are also just out of this world, with some of the best chilaquiles that you will ever taste. Superb service and smart prices too! A top recommendation!
The establishments listed above are within quick driving distance of the Commerce zip code(s) of 90022, 90023, 90040, and 90091.