Party Bus Compton | Food & Nightlife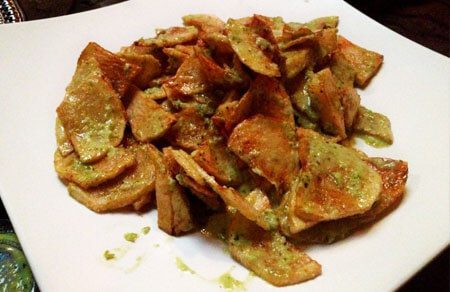 THE GREEN OLIVE
855 W Victoria St
Compton, CA 90220
Phone number (310) 603-2203
The Green Olive brings a few wonderful experiences into one cozy Compton location... those of a Mediterranean restaurant, a hookah bar, and a lounge. The location is unassuming in a food court plaza, but don't judge this book by its cover because it's a true gem. Party Bus Los Angeles cusotmers request it on a regular basis, both for great lunches and celebratory dinners. Our favorite meal is the #3, which consists of a chicken kabob with yellow rice, hommous, salad, and fresh pita. The veggies plates are excellent too, comprised of hommous, falafel, baba ghannouj, and more. Amazing gyros here too and the service is just out of this world.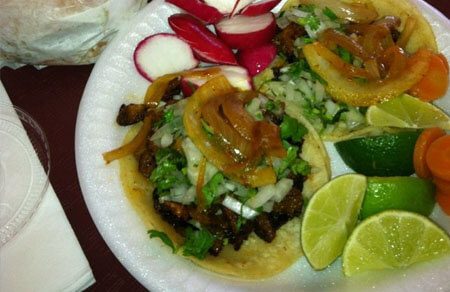 TACOS EL UNICO
12920 S Atlantic Ave
Compton, CA 90221
Phone number (310) 608-3677
Tacos el Unico is one of the most affordable and most delicious destinations for our Party Bus Los Angeles customers in the Compton area. We're in love with their various salsas and we can't say enough about their mouth watering toppings bar, including nice fresh items like sliced jalapeno peppers and freshly sliced limes. The all-you-can-drink bar is awesome and certainly something that our party bus customers enjoy. The carne asada burrito is a fave of ours and we love the sopes and the tacos too. You'll love the fact that there's even a drive-thru for your on-the-go enjoyment! It seems that they have thought of everything here. You'll adore it!
TGI FRIDAY'S
1725 S Alameda St
Compton, CA 90221
Phone number (310) 763-9830
TGI Friday's may in fact be a chain restaurant, but it's one of the coziest and most comfortable ones around, just ideal for your Party Bus Los Angeles trips in the Compton area. Happy hour is the top time to be here, with two happy hours per day and an all-day happy hour on Sunday! Who doesn't love that? The wings are a really beloved item here and you can't go wrong with those. The Jack Daniels steak and ribs come highly recommended as well. A very popular after-work destination and also a great place to celebrate your low-key events with your Party Bus Los Angeles groups. A true favorite here in the Compton area. Superb service for a chain restaurant.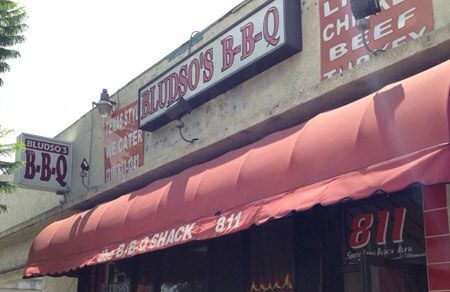 BLUDSO'S BBQ
811 S Long Beach Blvd
Compton, CA 90221
Phone number (310) 637-1342
Bludso's BBQ is the kind of place where Party Bus Los Angeles customers may want to go if they are headed out in the Compton area and craving amazing barbecue! The smoked meat that they serve here is honestly the very best that we have ever tasted. You'll absolutely love the Texas sampler and you might even want to share a few of those amongst your group and let everybody get a little taste of everything. The brisket and the rib tips are our two favorites, but let's not forget to mention the amazing sides, including mac and cheese and greens! The banana pudding is just ideal for dessert and so is the sweet potato pie. Can't get enough of this place!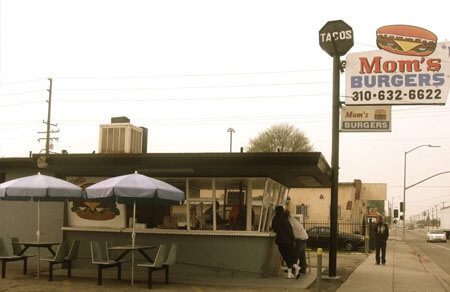 MOM'S BURGERS
336 W Alondra Blvd
Compton, CA 90220
Phone number (310) 632-6622
Burger lovers traveling with Party Bus Los Angeles in Compton will definitely want to head over to Mom's Burgers for a down home bite to eat. It's true that this is a difficult location to find, but you won't have to struggle with that when you have a professional Party Bus Los Angeles chauffeur at the helm! They're all too familiar with this location because our customers request it all the time. Unbelievable low prices, deliciously seasoned burgers, and tempting names like the double chronic with cheese. They're happy to customize your burgers however you like as well! Wonderful service and a very cool ambiance for sure. Highly recommended!
The establishments listed above are within quick driving distance of the Compton zip code(s) of 90220, 90221, 90222, 90223, and 90224.