Party Bus Covina | Food & Nightlife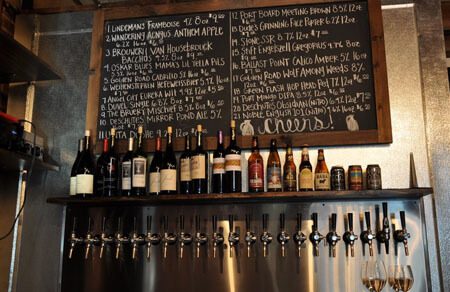 Bread & Barley
130 N Citrus Ave
Covina, CA 91723
Phone number (626) 339-3310
Bread & Barley is a favorite gastropub of the Party Bus Los Angeles crew and we think that you would do very well to check it out next time you're in the Covina area with us. We love the exposed brick and the dim lighting that makes you feel so cozy and at home. The craft beer selection is beyond impressive and very well-chosen. They've got both tables and bar seating here so you'll be able to choose a spot for your group that's comfy. The beautiful decor really helps adds to the atmosphere of the place and to the full experience of dining here. Top recommendations are the truffle burgers, the namesake Bread & Barley burger, and the fish and chips!
Clearman's North Woods Inn
540 N Azusa Ave
Covina, CA 91723
Phone number (626) 331-7444
If an impressive steakhouse is what you're really in the mood for when you're out in the Covina area with Party Bus Los Angeles, then head over to Clearman's North Woods Inn. We love the look of this place from the outside, much like a log cabin complete with an actual snow-covered roof. Where else are you going to find that in Cali? The cheese bread is all you can eat and they also have the absolute best steaks and seafood in town, including lumberjack steaks and namesake scallops that will absolutely drive you wild. Televisions for sports so that you don't have to miss the big game, but no wi-fi here. Perhaps it's best! Best nights are Wed-Fri-Sat!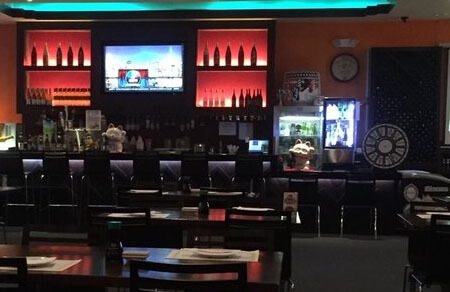 Crazy Rock'N Sushi
942 W Arrow Hwy
Covina, CA 91722
Phone number (626) 334-2430
Our Japanese fare and sushi loving Party Bus Los Angeles travelers who have plans in the Covina area always head out to Crazy Rock'N Sushi for the very best time and the freshest fish in town. This one would be a little tough to find an easily overlooked, but our chauffeurs have GPS at their fingertips and they're already familiar with the place! The huge array of specialty rolls will certainly please the sushi lover in you, and you'll also go wild over their udon noodles! We love the pan-fried version with chicken, which is just unbelievably tasty. Favorite roll on the menu is probably the Hawaiian volcano roll, but it's a tough call! Nice beer and wine selection too.
3 Vino's
201 N Citrus Ave
Covina, CA 91723
Phone number (626) 653-0700
3 Vino's manages to blend quite a few worlds together seamlessly... on one end, they are a fantastic Latin American restaurant that serves up some of the most delicious food in town. They're also a memorable bar where you can get some truly delicious specialty drinks that are in-keeping with the theme and origins of the place! Finally, it does triple duty as a dance club, and that's great because there just aren't enough of those in Covina! Party Bus Los Angeles customers know that they can always have a rollicking good time here! The fruit flan and coffee are a perfect appetizer and/or dessert. The ropa vieja and cuban tamales are fantastic. Don't miss the masitas de puerco!
The Redwood Bar & Grill
975 W San Bernadino Rd
Covina, CA 91722
Phone number (626) 332-1000
Finally, for a wonderful sports bar slash bar and grill type of place for your Party Bus Los Angeles travels in the Covina area, be sure to check out The Redwood Bar & Grill. One of the most relaxing places around with a very cool dive bar type of vibe, this is the kind of place where you can really let your hair down and just have a lovely time with your friends. Coming when the car shows are happening is always a great idea so you can check out the hot rods! The bar area is super pleasant here. We recommend the jolly rancher shots and the pineapple upside down cake! Mmm! Fabulous bartender who makes all the difference in the world.
The establishments listed above are within quick driving distance of the Covina zip code(s) of 91722, 91723, and 91724.