Party Bus Culver City | Food & Nightlife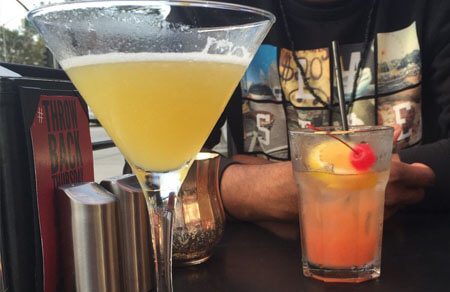 Rush Street
9546 Washington Blvd
Culver City, CA 90232
Phone number (310) 837-9546
Rush Street is the perfect option for you if you're heading out into Culver City with Party Bus Los Angeles in the coming weeks and seeking a fantastic sports bar, lounge, and club. They manage to walk that fine line between the three and they do it very well! The food here is good enough to be in a gourmet restaurant, including truffle asiago fries that will absolutely blow your tastebuds away! The sweet potato fries are also great and the baked macaroni and cheese is just superb. Let's not fail to mention the herb-roasted brick chicken and the tataki nachos too! Mmm! They're open decently late here, til 11:30 most nights, til 12 Thursday, and til 1:30 on Fri-Sat.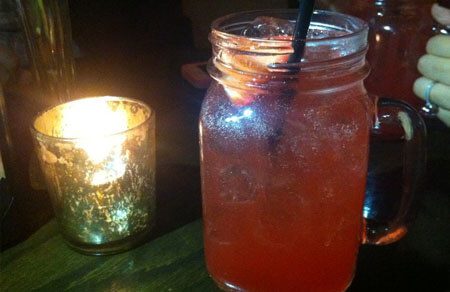 The Bar at The Culver Hotel
9400 Culver Blvd
Culver City, CA 90232
Phone number (310) 558-9400
You do not have to be staying at The Culver Hotel to enjoy the bar that is located inside, and we definitely recommend this one very highly for your Culver City area travels with Party Bus Los Angeles! Classy and beautiful, this American style lounge is one that you simply must visit. As you well know, this area is really coming back to its former glory, and this hotel is a holdover from the old MGM Studios days... history lovers rejoice! You'll enjoy digging into the happy hour menu for such favorites as the garlic fries and fish tacos! The live music is very enjoyable and certainly yet another reason for you to make it a priority to visit this one. One of our top choices!
Public School 310
9411 Culver Blvd
Culver City, CA 90232
Phone number (310) 558-0414
Here's another restaurant and bar in the Culver City area that will more than please you when you're out and about with Party Bus Los Angeles! The huntsman burger and fries is our go-to item on the menu but you honestly cannot make a bad choice here. Everything is just so good. The Colorado lamb burger is a great choice as well and we can't say enough about the short ribs with horseradish mashed potatoes. The bacon cheddar tots are one of the most popular sides and they sell out almost every night, so if you want to indulge in those, get there early! Open til midnight every night, so no need to call for hours! Superb service, highly recommended!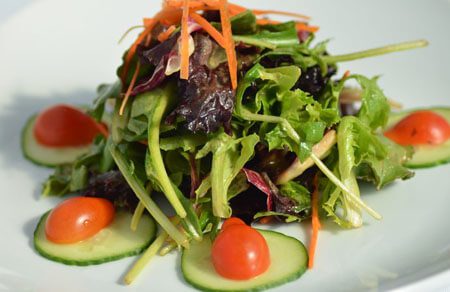 FIN the Restaurant
12223 W Washington Blvd
Culver City, CA 90066
Phone number (310) 398-8611
This Asian fusion restaurant is really a top notch place to go if you love sushi and Asian fare. The crispy rice spicy tuna is something that we have never been able to get enough of here and we're really in love with their salmon and truffle sashimi. The spicy FIN roll is a favorite of ours as well. The glazed green beans are really unique and clearly a top recommendation from us! We should also mention that there's a speakeasy in the back which offers up even more of a unique experience! So much value for your money here. We could go on and on about the delectable food and the noteworthy service, but really, just head over there with Party Bus Los Angeles and check out this Culver City gem for yourself!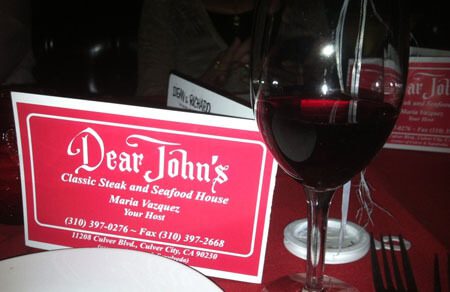 Dear John's
11208 Culver Blvd
Culver City, CA 90230
Phone number (310) 397-0276
Our final recommendation for this area is Dear John's, a really wonderful traditional American steakhouse and seafood restaurant! We just love it and so do our party bus gorups. We love the old school vibe here with the real retro decor, including red Naugahyde booths that we thought we'd never see again! We hope they never change it. This place is always packed with happy regulars who keep the mood light and friendly. We love the hamburgers and the prime rib, and we can't say enough about the beef dip either! Mmm! Super great service and very generous pours from the full bar. Televisions for sports lovers and free wi-fi too! Very cool!
The establishments listed above are within quick driving distance of the Culver City zip code(s) of 90230, 90231, 90232, and 90233.