Party Bus Burbank | Food & Nightlife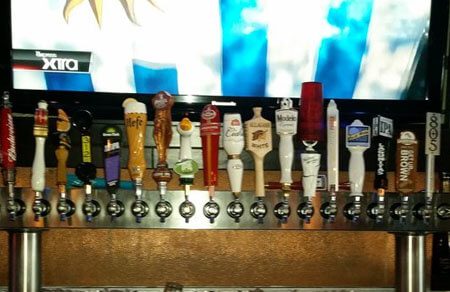 THE HOLLYWOOD WAY
1333 N Hollywood Wy
Burbank, CA 91505
Phone number (818) 845-4400
If a sports bar and barbecue joint sounds good to you for your upcoming Burbank trip with Party Bus Los Angeles, The Hollywood Way ought to be a mecca for you! Located at that perfect junction between West Burbank Road and North Hollywood Way, this is a prime lunch and dinner spot that is intensely popular on Wednesdays, Saturdays, and Sundays. You'll love the affordable everyday pricing and the incredible happy hour prices even more! Watching the game is just great here. We highly recommend the pulled pork, the tri tip, the chili burgers, and of course that delectable Memphis burger that's so huge and piled high with delish toppings!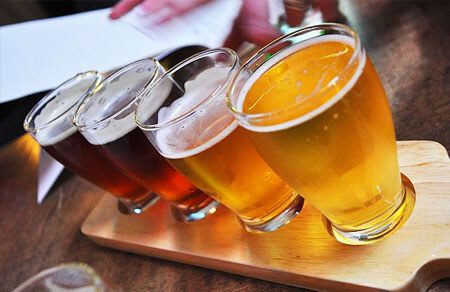 TONY'S DARTS AWAY
1710 Magnolia Blvd
Burbank, CA 91506
Phone number (818) 253-1710
If you're seeking a fabulous gastropub in the Burbank area, give Tony's Darts Away a shot! Party Bus Los Angeles would love to take you there and we think you'll really enjoy a good old fashioned time. It's very casual and fun here with televisions to watch the game and juke box hits for the music lovers. The best nights to come in have got to be Thursday, Friday, and Saturday. There unfortunately aren't any happy hour prices here, but there are great everyday prices that will help you to save enough money on their own. Lots of space for groups here! We love the vegan food that they offer and the beer selection is beyond impressive! Highly recommended.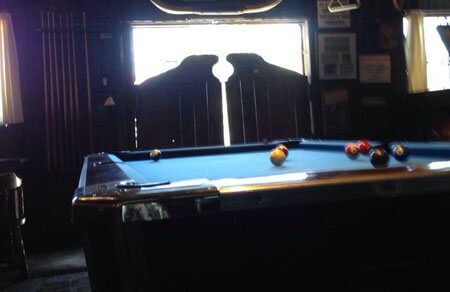 TINHORN FLATS SALOON & GRILL
2623 W Magnolia Blvd
Burbank, CA 91506
Phone number (818) 567-2470
If a traditional bar with a bit of a western flair is what you're after when you're out here in Burbank with Party Bus Los Angeles, Tinhorn Flats Saloon & Grill should be a must-visit for you. This burger lovers' haven is just fantastic, from the low prices to the spacious atmosphere! We love the dive bar vibe and the super low happy hour prices. Wednesdays, Fridays, and Sundays are always jumping here. We love all the hits that are stocked in the juke box. In terms of the food here, the western bacon cheeseburger is pretty much our go-to item, and we always pair that with a hearty helping of their unforgettable crisp deep fried pickles! Yum!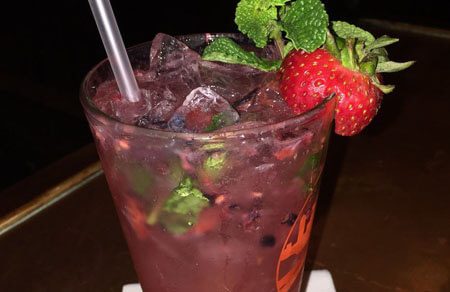 GARY BRIC'S RAMP
7730 N Hollywood Way
Burbank, CA 91505
Phone number (818) 768-6499
If hearing the words dive bar, steakhouse, and seafood restaurant all in one sentence gets your motor revving, then we would very highly recommend that you give Gary Bric's Ramp a try when you're out here in Burbank with Party Bus Los Angeles. They happen to have some of the most affordable prices in the entire area, and they've got just about something for everybody here. Lunch and dinner are the best times to come in, and we like the late night hours too, especially with a full bar at your fingertips. The garlic bread is one of the greatest things on the menu and we're really huge fans of the stuffed baked potatoes and filet mignon as well!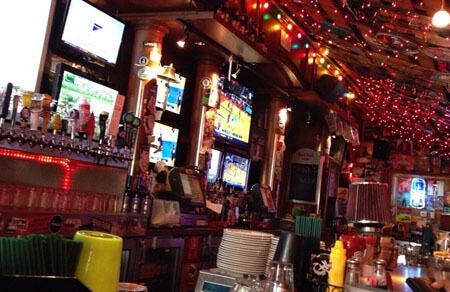 BARNEY'S BEANERY
250 N 1st St
Burbank, CA 91502
Phone number (818) 524-2912
Another one of Party Bus Los Angeles's top choices for a sports bar in the Burbank area is Barney's Beanery. Dinner and late night are the best times to come into this one, and the best days are Thursday, Friday, and Saturday, or frankly any time at happy hour! Watching the game is always a blast here and we just love the casual vibe that permeates the place 24/7 no matter what's going on. They have very cool stadium seating here for watching the game, which is certainly unique. Where else are you going to find that? The chili is one of our favorite things to have here with a nice cold glass of beer along with the game on TV. What more could you ask for?
The establishments listed above are within quick driving distance of the Burbank zip code(s) of 91501, 91502, 91503, 91504, 91505, 91506, 91507, 91508, 90510, 91521, 91522, 91523, and 91526.