We proudly have the regions finest collection of Los Angeles Limousines, Party Buses and Limo Buses. We have worked tirelessly to make sure that our clients have only the best possibly choices when they choose to ride with us. We are experts in accommodating any event in our versatile and beautiful selection of vehicles. But, don't take our word for it. Simply peruse the small sampling of our fleet below to really get a taste of what we can deliver. To see some of what we offer, check out our premium offerings below:
Ford F650 Party Bus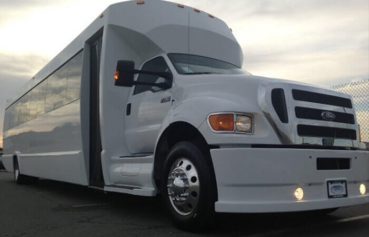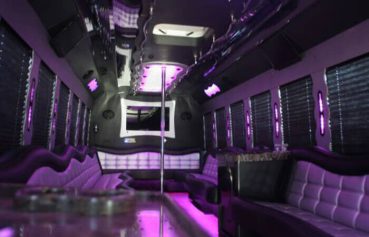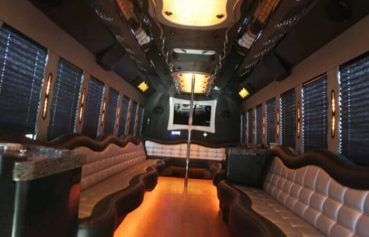 With space for up to 32 passengers, our stunning Ford F650 Party bus is one of the biggest and best party buses in the area. A true night club on wheels, this vehicle comes with a color changing lighting in the ceiling and throughout, disco and laser lighting, amazing stereo system, dance pole, and of course coolers! There's also a large 42" TV in addition to two 22" TVs.
Freightliner Party Bus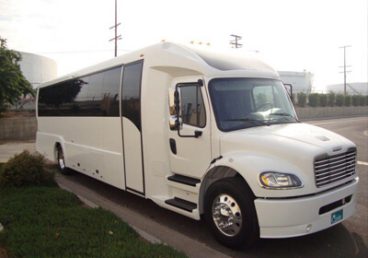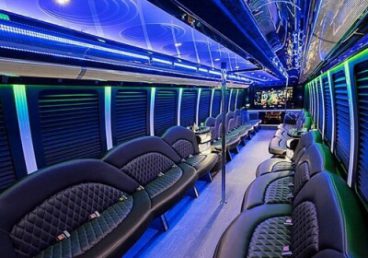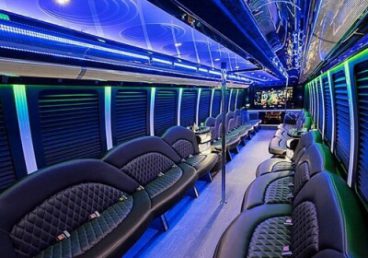 This spacious party bus is great for large groups. Spacious leather seats, hardwood floors, dance pole, beverage bars, colorful lights, booming stereo, CD player, TV and DVD player - these are just some of the great party features you'll find on board this luxurious party bus.
International Party Bus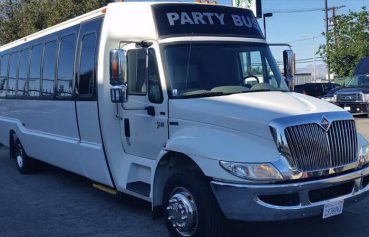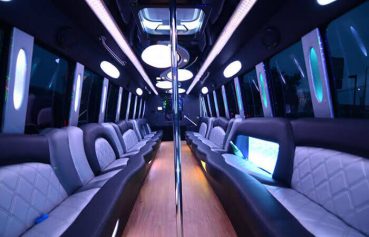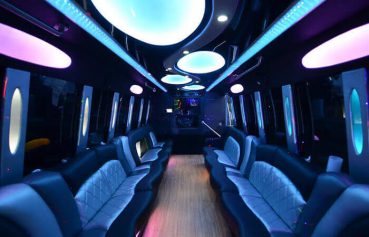 The International Party Bus is a sleek white bus that can accommodate up to 32 passengers. This bus has a gorgeous interior with color changing lighting, disco and laser lighting, dance pole, large 42" TV and a 32" TV, amazing sound system, wood flooring, and even a dance pole! This vehicle turns heads and you'll feel like a celebrity when you arrive at the club in this great bus!
Ford F550 Party Bus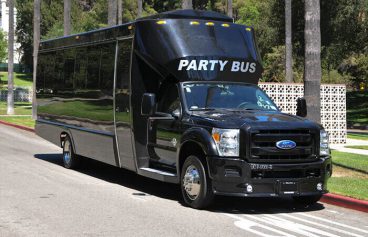 This gorgeous party bus is exactly what you need if you want comfortable, luxurious mode of transportation. Our Ford F550 Party Bus has beautiful black exterior and classic black interior. Supple leather seating, beautiful lighting, and a sound system that will blow you away are all included. This vehicle is popular for weddings and birthday parties alike. Experience Los Angels in this beautiful party bus.
Ford F650 Shuttle Bus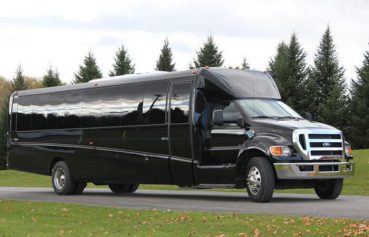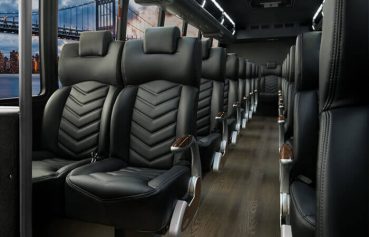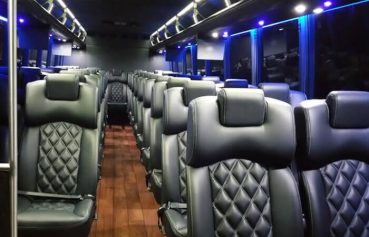 If you're looking for shuttle transport for up to 32 passengers, our Ford F650 shuttle bus is a great choice! Comfortable high-back leather seating, overhead luggage space, gorgeous wood floors, and beautiful lighting make this a relaxing way to travel in large groups. The windows are deeply tinted so you'll enjoy the ultimate privacy.
Freightliner Shuttle Bus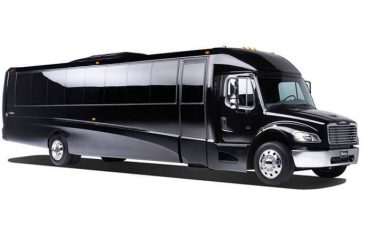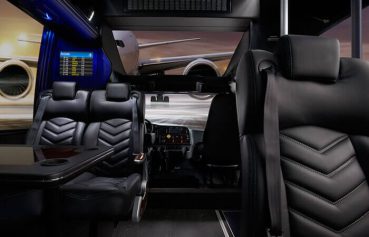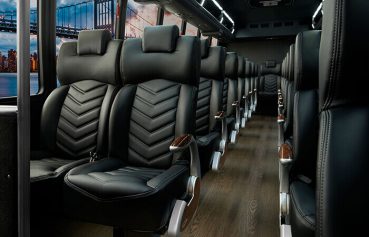 Our Freightliner Shuttle Bus can hold up to 45 passengers and has additional space for luggage! Great for long trips, this bus has high-back leather seating for comfort and tinted windows for privacy. Comfortable, clean, and classy, this is perfect for large corporate events or even weddings.
Ford F550 Shuttle Bus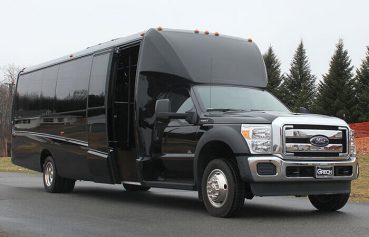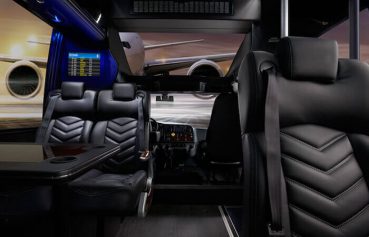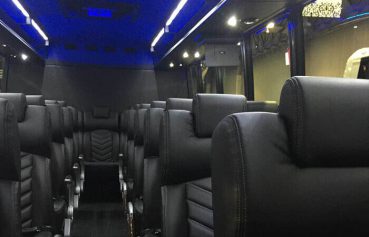 When you want shuttle transportation that's luxurious as well as convenient, we have the perfect choices for you. Take our Grech Motors Ford F550 shuttle bus, for example. This shuttle bus has the comfortable seating for up to 28 passengers, with the high-back comfort you'd expect from a shuttle bus, but they're leather upholstered, and the floors are a gorgeous wood finish. There's room for luggage as well! If you'd like a quote on this bus, just give us a call!
Sprinter Shuttle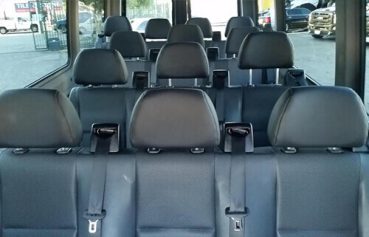 Another of our luxurious Mercedes, our Sprinter Shuttle can accommodate up to 14 passengers! Plush leather seating, complete privacy, and even room for luggage make this a great travel option.
Sprinter Limo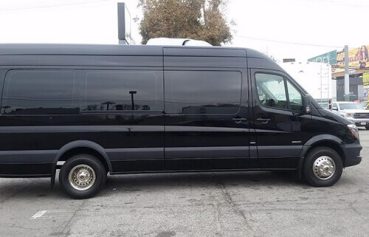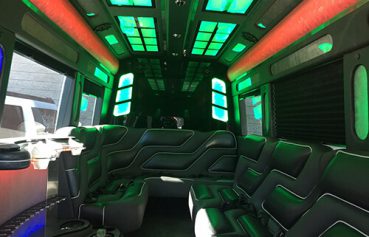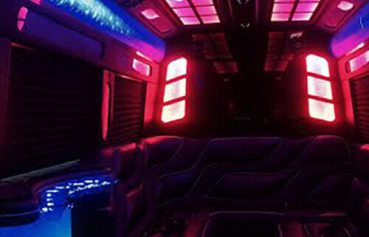 Our Mercedes Sprinter Limo is a truly beautiful vehicle. The unassuming black exterior holds a luxurious interior with seating for up to 12 guests. This vehicle has the following features and amenities: Color changing lighting throughout, color changing disco floor, laser lighting, two 32" TVs, DVD player, amazing stereo system and CD player, iPod hookup, and a privacy divider.
Hummer Limo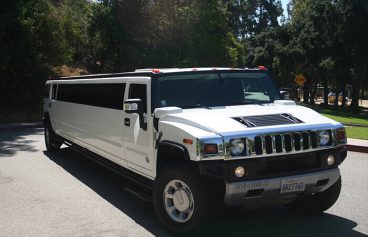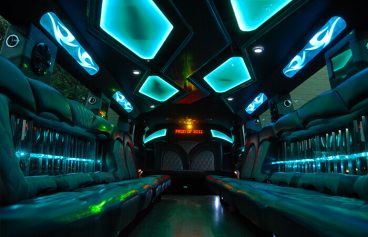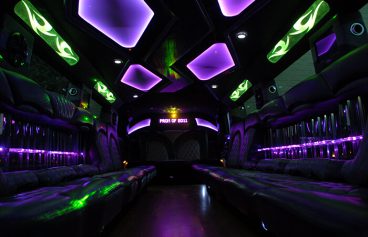 Our Hummer Limo is one of our most popular limousine options. Our Hummer has the following features inside: Colorful lighting, laser lighting, custom ceiling, wood flooring, four large LCD TVs, DVD players, CD player and iPod hookup, state-of-art sound system, 3 ice buckets, a privacy partition, and even an intercom! This is perfect for nights out or weddings!
Escalade Limo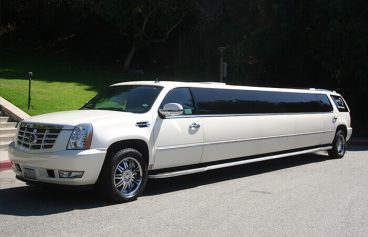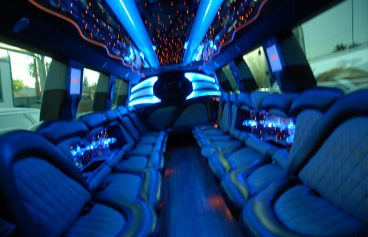 Escalades are known for being bold, luxurious, and maybe even a little over the top, and our Escalade limousine is no exception! With plus leather seating for up to 22 passengers, this amazing vehicle features the following: Colorful lighting, laser and strobe lighting, wood floors and custom color ceiling, four LCD TVs, DVD player, an amazing sound system plus CD player and iPod hookup, 3 large ice buckets, intercom, privacy divider, and more! Whether you're looking for a limo for a wedding, birthday, prom, or wine tour, this limo is a perfect choice!
Navigator Limo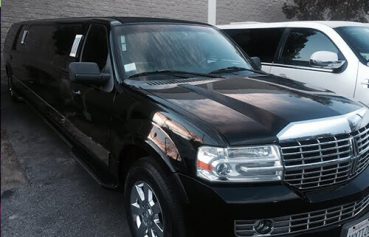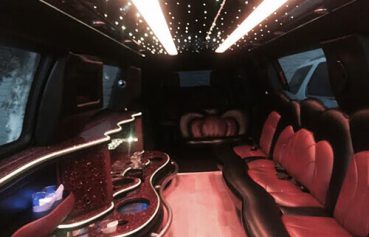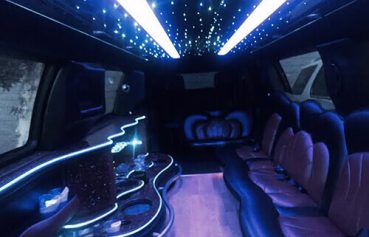 Our Navigator Limo is unique in that it's a limousine that includes luggage space - while this limousine is great for any occasion, it is also a popular choice for corporate groups and airport shuttle. Beautiful lighting throughout, state-of-art sound, iPod hookup, CD player, TVs and DVD player, privacy divider and tinted windows, and ice bins with champagne flutes and glasses are all included on this limo!
Lincoln Stretch Limo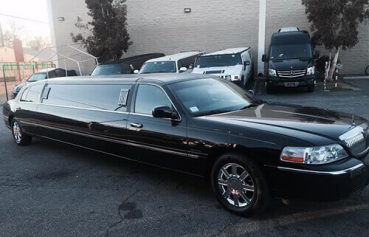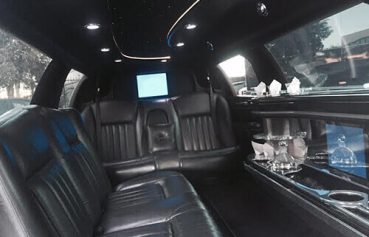 Our Lincoln Towncar stretch limousine for up to 10 passengers is a classically styled limo. Full bar, comfortable couch-style seating, wet bar, and privacy partition are just the beginning! This limo also has TV and DVD player, CD player and iPod hookup! This is great for any transportation needs, from airport travel, to corporate functions, to weddings, or even for your anniversary dinner reservations.
Mercedes SUV Limo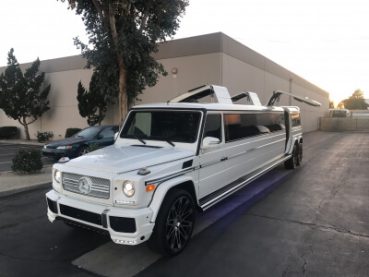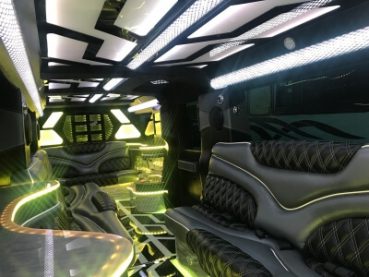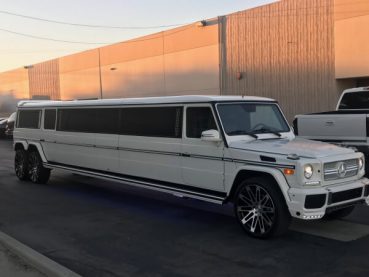 This Mercedes limousine is the vehicle for you if you want to roll around in style and turn heads. The exterior alone is pure luxury, but the interior is something to behold. Custom lighting in the floor and ceiling, built in beverage bar, spacious seating arrangements, a booming sound system, and much more. You'll have a great time on this luxurious limousine.
Rolls Royce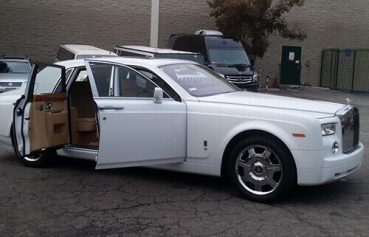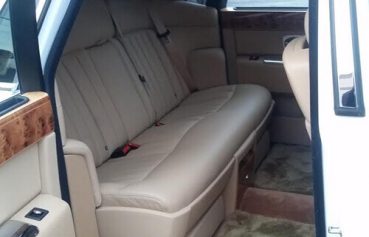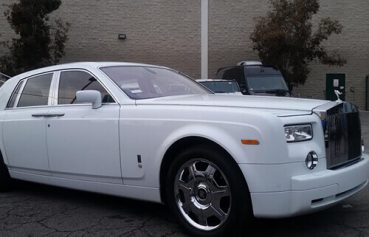 Our Rolls Royce is one of our most requested vehicles. A beautiful white exterior, and cream white leather interior, make this a stylish traveling option. On this vehicle you'll enjoy privacy, a relaxing ride, great sound, and more. If you're traveling around LA or need airport shuttle services, this is a lavish, celebrity-style option.
Cadillac Escalade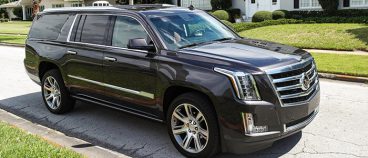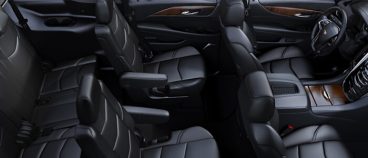 Our Cadillac Escalade SUV is perfect for groups of up to 6 passengers who need transportation for any reason. Sleek black exterior, plush black leather seating, great stereo system, luggage space, and tinted privacy windows, make this a true VIP way to travel to the airport, around town, or anything else you can think of.
Suburban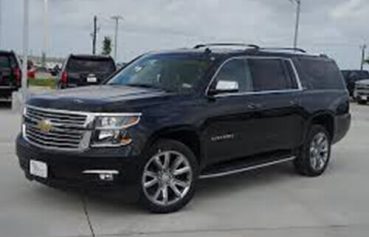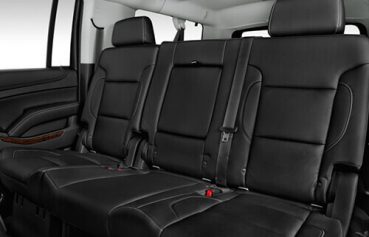 Another gorgeous black-on-black SUV is our Chevrolet Suburban for up to 7 passengers. Whether you're just looking for around the town travel or if you and your family need a ride to the airport with lots of luggage, we've got you covered. If you'd like a price on this vehicle just give us a call!
Mercedes S550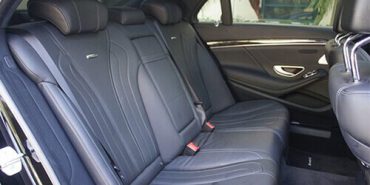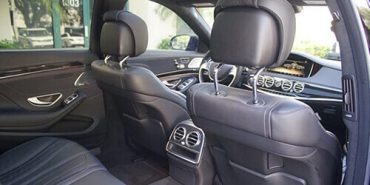 If you want luxurious travel for up to 4 passengers, then check out our beautiful Mercedes S550! Black exterior and black leather interior, with dark privacy windows will make you feel like an undercover celebrity as you travel! This is great for airport transport, or just when you want to run your errands in style.
Cadillac XTS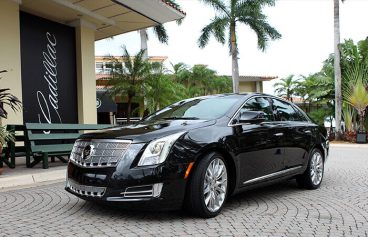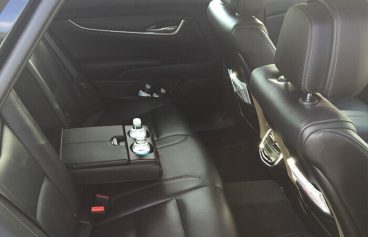 Another 4 passenger luxury sedan, our Cadillac XTS is perfect for any LA travel needs. Black exterior, black interior, privacy tinted windows, and a great stereo system, all make for a relaxing ride to and from the airport or whenever you need to go!
Lincoln MKT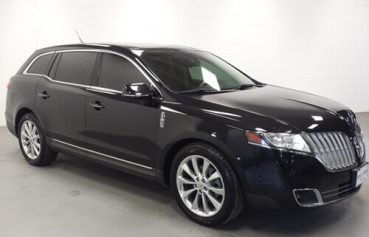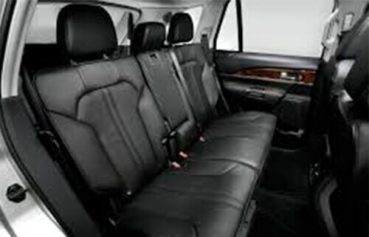 Our Lincoln MKT is a spacious 4 passenger option for all your Los Angeles travelling needs. This is one of our favorites, and we're sure you're going to the love the relaxing VIP travel experience you'll have being transported in this sleek, luxurious, vehicle.
Lincoln Town Car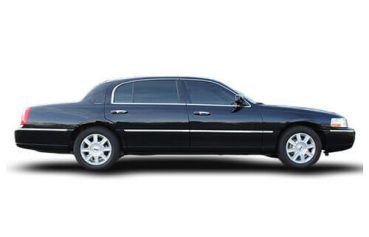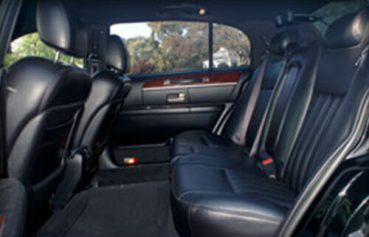 If you want a classic, timeless mode of luxury transportation to and from the airport or around Los Angeles, consider our Lincoln Towncar! With seating space for up to 4 passengers, this is the perfect way to ride! Plus leather seating, privacy, and friendly service included!