Party Bus Lancaster Welcomes You!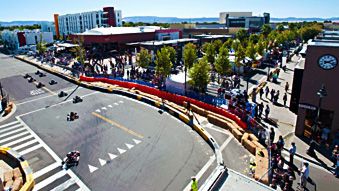 We're so excited that you're considering Party Bus Lancaster for your upcoming trip! Our customers who travel in the Lancaster area love to visit all the exciting bars and restaurants in our area, of which a few of our favorites are listed below for you! And it is important to know that our services are not just limited to Lancaster! We serve not only the entire Los Angeles County area, but also the counties of Orange, Ventura, Riverside, San Bernardino, and Inyo. It does not matter where you want to go in and around our fine city, Party Bus Lancaster can take you there comfortably and luxuriously. You and your group will be treated to the pure extravagance when you're on the road with us. You work hard and you deserve to play just as hard! Live it up on the road with us and reward yourself for all the effort that you put into everything that you do. Party bus travel is as opulent as it gets!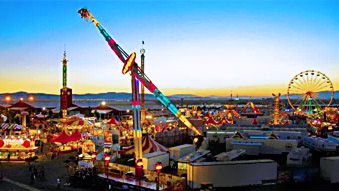 It's true that our party buses are the ideal way to travel to any type of event in and around Lancaster. This includes but is not limited to bachelor and bachelorette parties, weddings, birthday parties, nights out on the town with your girl friends and guy friends, sightseeing, anniversaries, quinceaneras, high school proms, concerts, and of course sporting events because we love to support our Lakers, Dodgers, Clippers, Kings, and Raiders! There's no limit to the types of events that we can take you to, and with our huge fleet of vehicles which actually includes party buses, limousines, charter buses, and SUVs, the mode of transport can easily be customized to whatever your particular needs are. Every customer is different and every event is different. This is not a one-size-fits-all business and we make sure to cater to each of our customers individually according to their wants and needs. When you call us to book your night out, we'll go over all the details and make sure that we check off all the boxes that are essential to you!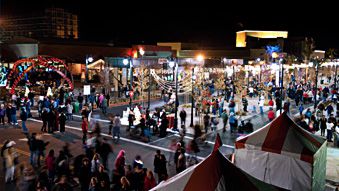 The goal of Party Bus Lancaster is always to provide our customers with the finest in transportation at a truly excellent price. We feel that we achieve that goal night after night. Still, we are constantly looking at brand new ways to improve on our business. Resting on our laurels is not something we're willing to do. We want you to feel like a VIP when you travel with us, and to return time and time again for all the most special events in your life. We look at it as a trusted partnership between ourselves and your friends and family. You want to feel safe on the road with us and that you're being given a fair price, and that is something that we can deliver easily time after time. The people who work for us, both chauffeurs and office staff, are the kindest you'll ever do business with. We look forward to you meeting our team and getting to know us on a more personal level. Call Party Bus Lancaster tonight and let's party!