Party Bus Palmdale Welcomes You!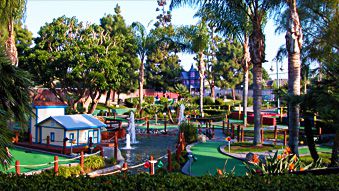 If you're here on our Party Bus Palmdale page, you must be planning some kind of thrilling event here in the Palmdale area. We've got so many exciting destinations in this area, but it's good to also let our customers know that we serve not only the Los Angeles County area, but also all the cities in Orange County, Ventura County, Riverside County, San Bernardino County, and Inyo County. Our wide range of vehicles are always fueled up and ready to take you anywhere you want to go in and around these areas of Southern California, so please do not hesitate to reach out whenever you want a mode of transportation that is a bit more luxurious and comfortable. We know that you work hard and we want you to be able to play hard too. Treat yourself after that long, hard work week. Jump into a decked-out Party Bus Palmdale vehicle and live it up with all your best girl friends and guy friends! Let's party it up!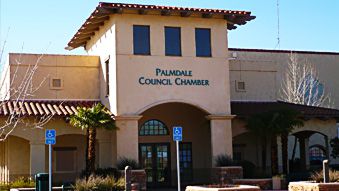 We serve all types of events both in Palmdale and in all the surrounding areas, and this includes but is not limited to sporting events for our Raiders, Kings, Clippers, Dodgers, and Lakers, weddings, bachelor parties, bachelorette parties, concerts, high school proms, quinceaneras, sightseeing, anniversaries, birthday parties, and family reunions! We also serve plenty of corporate business events too, especially with our limousines and charter buses, and we do airport shuttles with our SUVs as well. There's really no type of group transportation that we cannot handle for you, so if you're wondering how suitable we are for your particular event, just give us a call and we think you'll be pleasantly surprised! One thing we can assure you of is that we customize each experience to the customer, meaning that we cater to your needs on an individual basis. If you have special requirements, just clue us in when you get on the phone with our staff and we'll put in work to make sure those needs are met!
Lastly but most importantly, Party Bus Palmdale's mission is always to provide our customers with the finest experience on the road at a price that keeps a smile on your face. We achieve that consistently, but we do not want to get comfortable in that and lose ground! So we keep on working on ways to improve our business. The ultimate vision is for you to feel like a VIP when you're on the road with us, and for you to return in the future when your next major event pops up. So many of our customers are loyal repeat customers, and most of our new customers hear about us from word of mouth. We think that says a lot about our dedication to quality. Our team is filled with people who really care about you too, from the office staff to the drivers. When you're ready to get to know us and get this show on the road, just dial up Party Bus Palmdale and let's head out for some fun!