Los Angeles Party Bus Events: Los Angeles Kings Games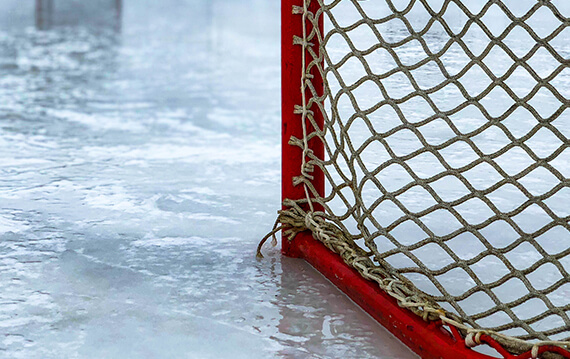 Hockey fans know how to enjoy their favorite sport. Party Bus Los Angeles knows how to give Kings fans an option at taking their celebrations to the next echelon of fun. When you go with us, everyone will arrive at the Staples Center in more style, fun, and comfort than you'll know what to do with. With our luxury transportation services, you'll be able to let everyone in your group enjoy the game with the utmost of fun in mind. We will handle such menial tasks as dealing with traffic, parking, and getting you right to the door conveniently. You can also have the very best tailgate party ever in one of our party buses or limousines. All you've got to do is give us a call.
The Kings have had great success in recent years and the loyal fans have enjoyed watching their team win two Stanley cups within the last five years. This kind of success means a ticket to a Kings game is a hot one. There are only a few problems that you have to think about and deal with. First of all, if you are going to be gathering a large group to enjoy the game and to make the trip, you have to think about transportation. Just imagine how easy we can make your sports outing instead of trying to have everyone carpool separately. Not only will this split your group up, but it will also mean that you can't have a good time by being together for your entire outing. And then when everyone gets down to the stadium, you are going to have several drivers in several cars trying to find a parking place and then trying to find the rest of the group. This is just awkward and doesn't sound like a lot of fun. Why not rent one of our luxurious party buses and keep everyone together for the entire time. Also, everyone will be able to concentrate on fun and not have to worry about the details. Our professional driver will keep you on the road and get you to where you need to be when you need to be there.
We realize that hockey is a very intense sport and so are the amenities that we have installed on our fabulous party buses. Most people don't think about it too much, but one of the major advantages of booking one of our party buses is that you and your group will be able to stand up and walk around the bus while it is moving. And while you have this sort of freedom, why not fully employ the services of our vehicle's bar areas where you will find ice boxes filled with ice, filled to the brim with your favorite cold drinks. If you feel like bringing some great food on board, feel free to. For everyone's enjoyment, turn on the audiophile styled audio system that has multiple speakers throughout the bus and also includes ipod/mp3/CD inputs. How about some multimedia entertainment as we have installed numerous HD video monitors and included the detail of making sure you can watch what you want with our DVD & Blue Ray systems. We realize guys don't dance much usually, but just in case there are some ladies coming along, we have you covered there too! Enjoy dancing at it's best with hardwood flooring available, and in case you are feeling adventurous, be ready to take a spin on the highly polished dancing poles. Handcrafted leather seating is also waiting for you to sink into the deepest comfort imaginable. Now, this sounds like a party doesn't it?
Hopefully we have helped you to see that if you book one of our vehicles, this will not be your normal hockey game experience. We dare you to try this once and then you make up your mind for yourself. We guarantee you that sports plus luxury transportation is a winning combination. Your next step should be to call one of our affable customer service agents who won't be in a rush to get you off the phone, and only desire to have you fully informed about the process and about the full range of our services. Our agents are very knowledgeable and will treat you very well. We are very eager to help you take your sporting event outing to the next level. Please call us today and lets start a conversation.