Los Angeles Party Bus Events: Night Out On The Town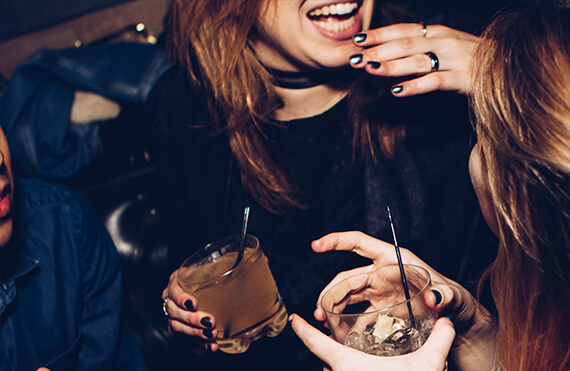 The next time you have a big night out on the town planned, we have the perfect topper to make your night one for the ages. Don't punish people in your group by drawing straws to see who's going to be the designated driver for the night. Let one of our Party Bus Los Angeles chauffeurs drive you around town while you get your party on. You will be surprised at just how affordable a luxury Party Bus Los Angeles vehicle can be, especially if you have everyone chipping in to pay the bill. You'll see that it's well worth it, and the fun that everyone will have will certainly be the best and most rewarding "topper" for the evening.
There is no city like Los Angeles for a night like you have planned. So, make a list of venues that you want to pay a visit to and give us a call about how we can provide transportation to those locations. You certainly don't want to consider carpooling. If you truly think about how inconvenient it would be to split your group up and come up with designated drivers... Then you need to find parking and meet up with everyone again over and over again throughout the evening. How about for this one huge evening that you have planned, skip this major inconvenience and provide a way that everyone will be together for the entire evening. That way the party will never end and you will be assured that everyone in your group can have a blast together.
We take great pride in making sure that each and every patron who utilizes our service leaves feeling like royalty. And one of the ways we do this is by treating every customer with the very best customer service that is humanly possible. Add to that the amenities we have in stalled in our party buses and you are not going to know which way to turn once on board. We realize that any kind of party has to begin and end with ambiance and with that in mind we have installed LED color changing lighting on the outside and inside of each and every vehicle. Music is also an integral part of your experience and you will be ecstatic to find premium concert quality sound with subwoofers. And when you look around you are going to be blown away when you see the granite top bar areas with built-in coolers of ice. All that has to be done is to bring your favorite drinks and away you go. How about some dancing? That is right, we have an actual hardwood dancing floor on board. We have also installed flat screen televisions that have only the highest of quality and DVD players included.
All that is left to do is to call us and start the reservation process. We will be happy to answer any of your questions and concerns first and foremost. But when you are ready, we will talk in detail about your needs and we will make suggestions as to which vehicle will be the perfect solution for your night on the town. Keep in mind that the quote we give you will include everything, there are no hidden fees and a tip is entirely up to you, it is not required. So, call us soon, our office is open 24/7 and we look forward to helping you in any way that we can.