Charter Bus Los Angeles, Traveling in Los Angeles County, Orange County, and Beyond!
Charter Bus Los Angeles is the business you'll want to call when you've got a large number of guests attending an event. When standard limos and party buses just won't cut it, a charter bus is the way to go. It's important to note that we serve not only Los Angeles County itself, but also Orange County, Ventura County, Riverside County, San Bernardino County, and Inyo County too. This means that whether your event is in Inglewood or Malibu, Laguna Hills or Newport Beach, Thousand Oaks or Palm Springs, Loma Linda or Lone Pine, we can take you there! And even if you have destinations in all of those cities, you're set. That's because we charge by the hour, not by the number of destinations. You can hit up as many exciting spots as you want at no extra charge! Charter Bus Los Angeles is the best equipped to take you there, and your professional chauffeur will take good care of you as you live it up and enjoy yourself on the road.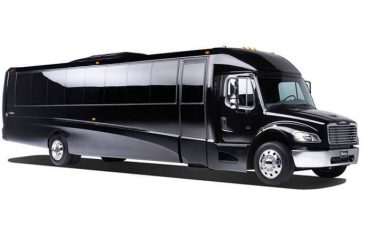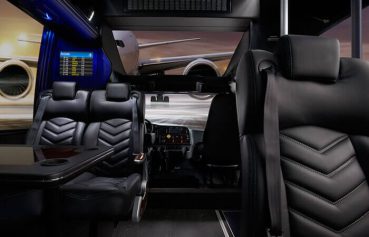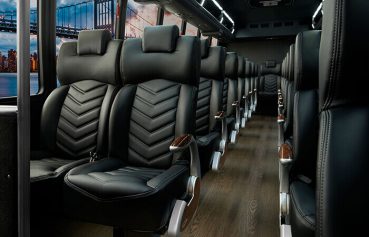 Featuring an Array of Truly Outstanding Charter Buses!
Is this your first trip in a charter bus? Maybe you've hit the road in a limo or a party bus in the past, but you've never had this large of a guest list to even consider a charter bus before. The perks that set charter buses aside from the aforementioned vehicles are many! A charter bus has the same exterior as a party bus, but the interior is filled with shuttle style seats in rows. Corporate events and family reunions are often not served well by flashy party buses with LED lights and dance poles, but an elegant charter bus is practical and elegant at the same time, just perfect for your needs. You'll make a professional impression on your guests, whether it's a business or personal event. And you'll be completely comfortable on the road too, with features like reclining seats and restrooms at the back of the bus. We are all about your comfort and enjoyment! If you have any questions about our charter bus interiors, give us a call and allow us to give you a personal tour!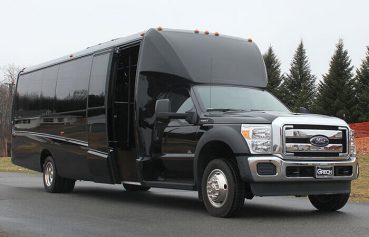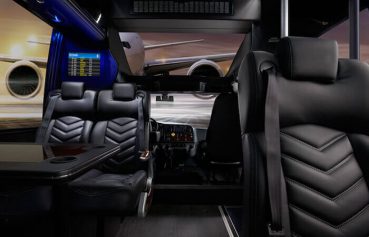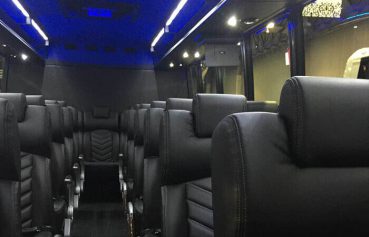 Top of the Line Experiences at Prices That'll Make You Smile!
The reason that Charter Bus Los Angeles is unable to post our prices online is that those prices are in a constant state of flux. As our costs go down, our prices go down too, and we are able to pass that savings on to the customer. These changes reflect fluctuating fuel prices as well as intricate calculations based on low demand time periods. If you're looking to save money with us, book early and on a low demand day, avoid busy season such as wedding and prom, avoid popular holidays, and best of all, split the bill among your passengers. We can help you work within your budget, so if you have any concerns along those lines, do not be afraid to share that with us when you call. You'll also want to let us know when you're planning your event, how many passengers you expect, and how many hours of service you'll require. We'll generate a free, no obligation price quote for you based on all that information, and you'll be off and running in no time! Call Charter Bus Los Angeles tonight!